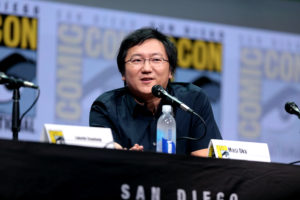 Capcom announced that it will be adapting Mega Man into a live-action Hollywood film, reports Variety.
Masi Oka, the Japanese American star of Heroes and The Meg, will be working with Chernin Entertainment to produce the movie.
Oka will earn his second producer's credit with the new Mega Man movie, after earning his first credit producing the live-action film adaptation of Death Note (2017).
The new movie will be based on the Mega Man franchise, which includes action games and an animated series, but there is not much revealed yet about what the film's content will be, according to Shacknews.
Capcom stated that it "aims to appeal to a diverse audience" that includes gamers as well as action movie fans.
Catfish directors Henry Joost and Ariel Schulman will be writing and directing the film, which currently does not have a release date.
AsAmNews has Asian America in its heart. We're an all-volunteer effort of dedicated staff and interns. Check out our Twitter feed and Facebook page for more content. Please consider interning, joining our staff or submitting a story.