By Ahmed Sharma
AsAmNews Staff Writer
Google programming engineer Komal Singh was working from home one day, and during a video conference call with her team, her daughter walked in the room. Curious, she asked her mother who everyone on the screen was. After Singh introduced her to everybody, her daughter made an interesting connection: everyone in the room was male. "Momma, engineers are boys," Singh's daughter said. Singh told AsAmNews, "it really bummed me out to hear [my daughter] say that."
This was two years ago, but it was all Singh needed to hear to begin writing her own children's story about a female Indian programmer to change her daughter's mind.
Ara the Star Engineer was released earlier this month; the children's book has already received lots of praise in the brief period of its release. "On launch day, we actually saw that we made it to 'Number One' on a few Bestseller lists on Amazon," Singh said.
Though it is a children's book, Singh says the book has a universal message for everyone, including "parents, non-parents, kids of all genders, adults, because it's a very universal message of using the four C's: Courage, Creativity, Coding, and Collaboration.
"You can use these four C's to solve any big problem such as failure; in life if you fail, you learn to bounce back…in a whimsical and technical manner," she added. All this is done through the language of coding, and Singh's now four-year-old daughter has already expressed interest in coding after having the story read to her.
Teachers are also encouraged to include this book in their curriculum. "In the main curriculum at schools, there's so much stress on coding," emphasized Singh. "And introducing kids to computers early on, so this [book] would be the perfect way to introduce kids to problem solving and coding."
Singh also mentioned to AsAmNews that while the time prior to the book's release was challenging, it was something Singh and many others were extremely passionate about. "At Google, we have this concept known as the 20% project, whereby you can devote 20% of your time towards working on a passion project," she explained. "And of course, passion projects have to be aligned with the company's mission and values, but diversity and inclusion is a pretty high priority for Google."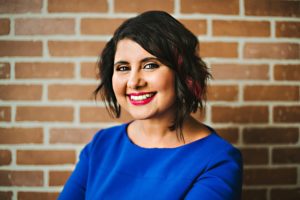 Singh successfully managed time to develop the book while pregnant with her second child. Over time, Ara the Star Engineer "became the passion project of so many people that jumped in to helping things out, like editing, coming up with the design, raising funds to find an illustrator…creating activities [for teachers] to use on the website, so it became a collective group passion project of so many people. So, it took a while, but we are here now."
Indeed, Singh has done something revolutionary with her book. Historically, there has been a small number of women in the STEM field and today, little to nothing has changed. In fact, some women are even discouraged from becoming programmers.
When asked if Singh would consider writing more stories such as Ara the Star Engineer, she enthusiastically said, "I would love to! There's so much to write and so much to talk about; there's Artificial Intelligence, I'd love to explain that to kids. I would love to talk about computational numbers to kids, you know? When we talk about Gigabytes or Terabytes, how big are those? How small a nanosecond is? I just want to see what the feedback is [from this book]."
AsAmNews has Asian America in its heart. We're an all-volunteer effort of dedicated staff and interns. Check out our Twitter feed and Facebook page for more content. Please consider interning, joining our staff or submitting a story.