A new report released by Muslim Advocates this morning found an overwhelming majority of candidates espousing anti-Muslim views have lost or are projected to lose their races.
An analysis by the civil rights group Muslim Advocates identified 80 candidates who ran on an anti-Muslim platform in local, state and national elections in 2017 and 2018. The report Running on Hate found only 11 to 14 percent of those candidates won their races are or projected to win their races.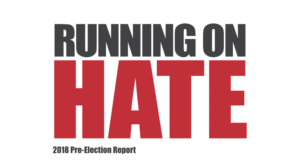 The others faces a serious blowback from voters including supporters of Donald Trump.
"These campaigns are successful at inflaming bigotry and violence against American Muslims, but not much else," said Scott Simpson, public advocacy director at Muslim Advocates. "The voter data and interviews and the win-loss rates of candidates all point to the same conclusion: campaigning using anti-Muslim hate is a losing strategy. Anti-Muslim campaigns only appeal to a small and hostile sliver of the electorate. Vast majorities from both parties, almost every demographic group and every region prefer candidates who embrace religious freedom for American Muslims over the absurd anti-Muslim conspiracies that are proliferating in campaigns."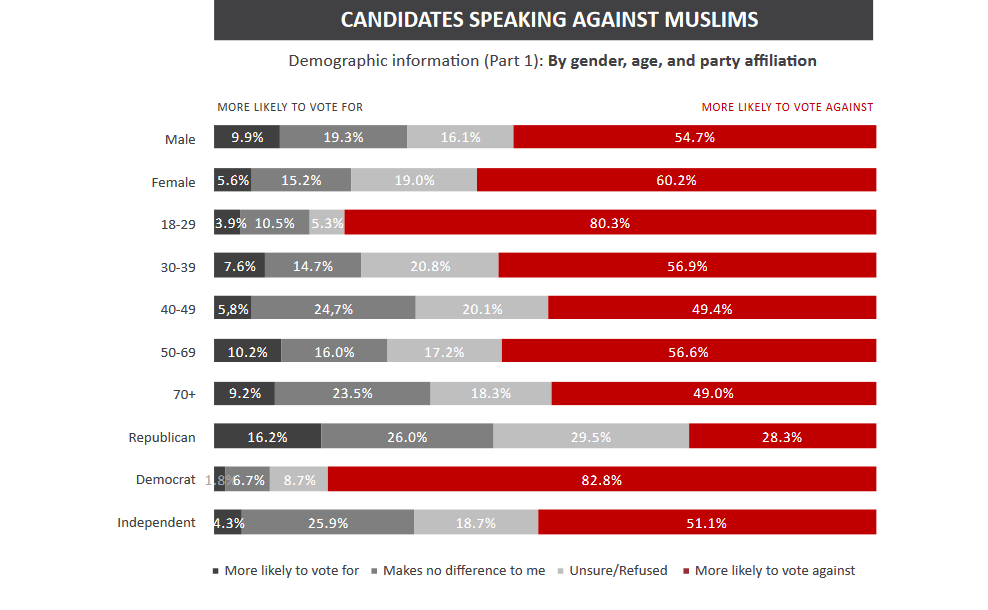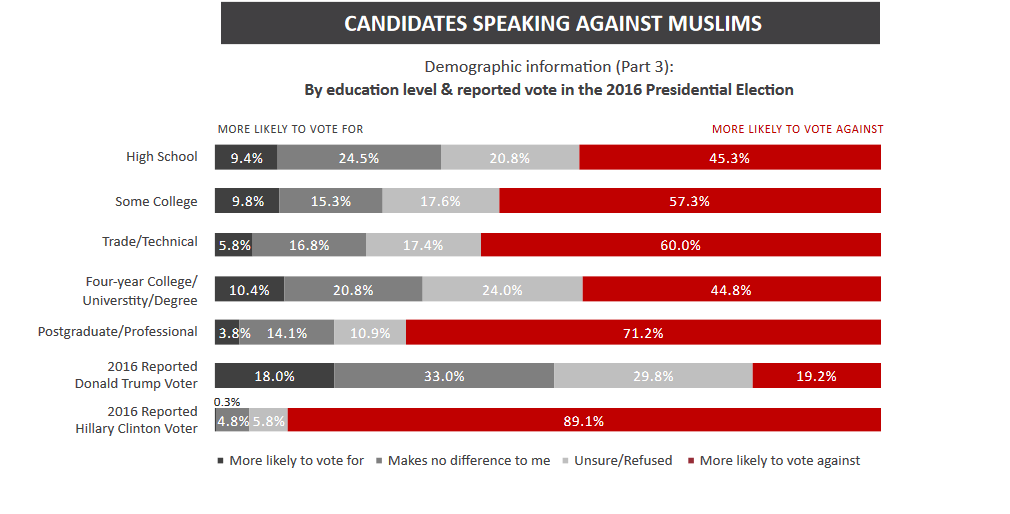 AsAmNews has Asian America in its heart. We're an all-volunteer effort of dedicated staff and interns. Check out our Twitter feed and Facebook page for more content. Please consider interning, joining our staff or submitting a story.