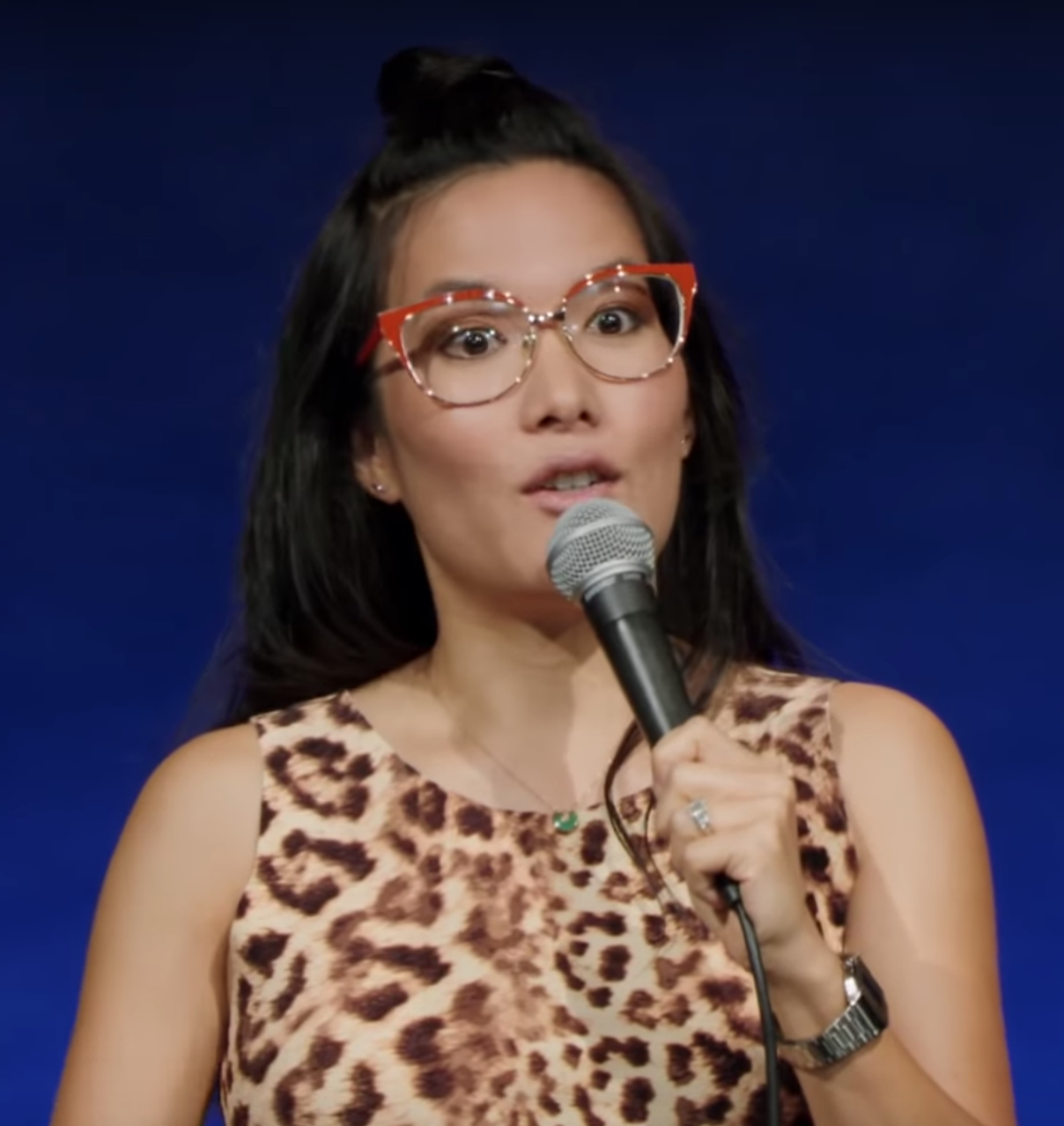 Screenshot from YouTube video by Netflix.
Comedian Ali Wong has joined the DC Extended Universe film Birds of Prey in a supporting role, reports The Wrap.
The movie will follow a revolving group of female heroes and villains, with Wong playing an associate of Renee Montoya in Gotham law enforcement. 
Cathy Yan is also set to direct the film, which will make her the first Asian woman to direct a DC film, according to The Wrap.
Margot Robbie will reprise her role of Harley Quinn from Suicide Squad and will also produce Birds of Prey. Actor Robert Catrini has also joined the cast, but his role has not been revealed yet.
"Harley loves interacting with people, so don't ever make her do a standalone film," Robbie said in an interview, according to Comic Book. "She's got to be with other people, it should be a girl gang. I wasn't seeing enough girl gangs on screen, especially in the action space. So that was always a big part of it."
"[Robbie's] so dedicated, cares so much, she is in it and works so hard — looks through every choice, reads through every draft, and has super-smart notes," said scriptwriter Chistina Hodson. "I'm also just excited that [director Cathy Yan] is a woman and she's Asian. That's a big deal."
Wong is known for her Netflix stand-up specials Baby Cobra and Hard Knock Wife, and she is also currently a regular on the ABC comedy series American Housewife.
Birds of Prey is currently set for release on Feb. 7, 2020, via Warner Bros.
AsAmNews has Asian America in its heart. We're an all-volunteer effort of dedicated staff and interns. Check out our Twitter feed and Facebook page for more content. Please consider interning, joining our staff or submitting a story.