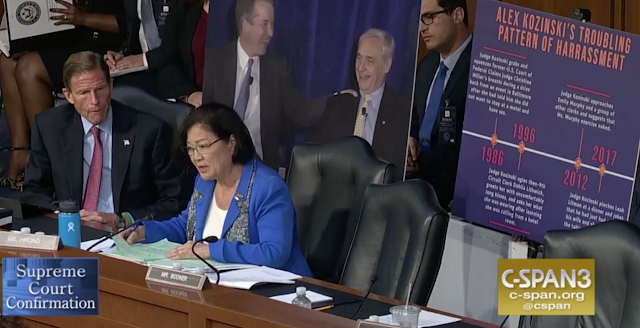 Senator Mazie Hirono (D-Hawaii) announced that she will donate the salary she receives during the partial government shutdown to food banks across her state.
"More than 2,500 federal workers in Hawaii are either furloughed or working without pay during the holidays because Donald Trump shut down the government," she said in a news release from her office. "As long as Donald Trump refuses to re-open the government, I will be donating my salary to Hawaii's food banks – who serve nearly one in eight Hawaii residents in need."
.@realDonaldTrump shut down the government over his fake vanity wall. But thousands of federal workers are paying real consequences over this holiday season. It's time to end the #TrumpShutdown & get these men and women back to work. #ShutdownStories https://t.co/Li7FhU3SXJ

— Senator Mazie Hirono (@maziehirono) December 27, 2018
Hirono, who receives an annual salary of $174,000, has earned more than $3,500 since the shutdown began, according to Newsweek. She previously donated her earnings during government shutdowns in 2013 and January 2018.
Her earnings will go to the Hawaii Food Bank on Kauai and Oahu, the Maui Food Bank, and the Hawaii Food Basket on Hawaii Island, reports Bustle.
AsAmNews has Asian America in its heart. We're an all-volunteer effort of dedicated staff and interns. Check out our Twitter feed andFacebook page for more content. Please consider interning, joining our staff or submitting a story.