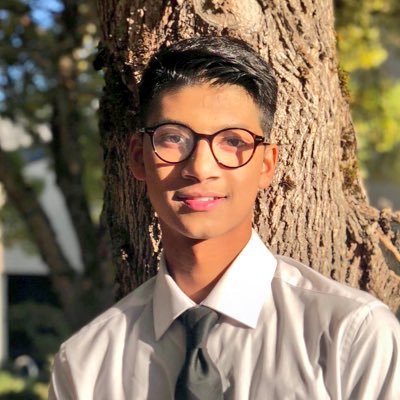 At just 14, Sai Hitesh Vavilapalli began to formulate his own passions around social justice and human rights for the blind. Over the holidays, Vavilapalli flew to India with his family, landing in a little town known as Kakinada. Once arriving, the young teen soon understood how different the lifestyles were between Indian culture and the United States. According to The Hindu, Vavilapalli stated that when volunteering at the blind school alongside his family, "it was then I realized I should also do my best to give something back to society, and do something for the underprivileged,".
When arriving back to the United States, Vavilapalli's ambitious and selfless drive led him to create a 'culture night' where he raised over $4,000 in order to launch his own nonprofit The I Mission in 2016. Throughout its development, he has expressed that his passions align most with restoring people's vision because out of all five senses, sight is the most inspiring to him. When explaining his work in an interview with Katu2, the young teen stated that through The I Mission, "we gather many patients together and we do screening examines and we have eye camps to test whether they are ready to go through the cataract and retinal surgeries that our partners and the people that we work with offer."
The next year, at 15, Vavilapalli returned to India with his parents, this time to their hometown, Visakhapatnam. There, he was able to partner with Sankar Foundation Eye Hospital in order to provide free eye camps as well as 500 cataract surgeries for the rural community.
Over the last three years, this nonprofit has worked to support free eye screenings for over 5,000 civilians, 1,719 cataract surgeries and adopted three schools for the blind in India. Now, with The I Mission growing in reputation, alongside cultural nights, Vavilapalli has been able to partner with companies such as Nike and Intel to support and fund his camps.
Now at 17, the teen expressed that this is only the beginning of his career in human rights. As of now, he is on track to become a doctor, and currently working as a research intern at Oregon Health Science University with hopes to find a solvent for cataract and eye issues for civilians living in the Eastern Ghats of India. With his knowledge or cataract care growing, Vavilapalli is confident in taking his nonprofit to the next level. By partnering with more large brand corporations, he believes that By partnering with more large brand corporations, he believes I Mission will be able to expand its programs and become well known worldwide.
AsAmNews has Asian America in its heart. We're an all-volunteer effort of dedicated staff and interns. Check out our Twitter feed and Facebook page for more content. Please consider interning, joining our staff or submitting a story.