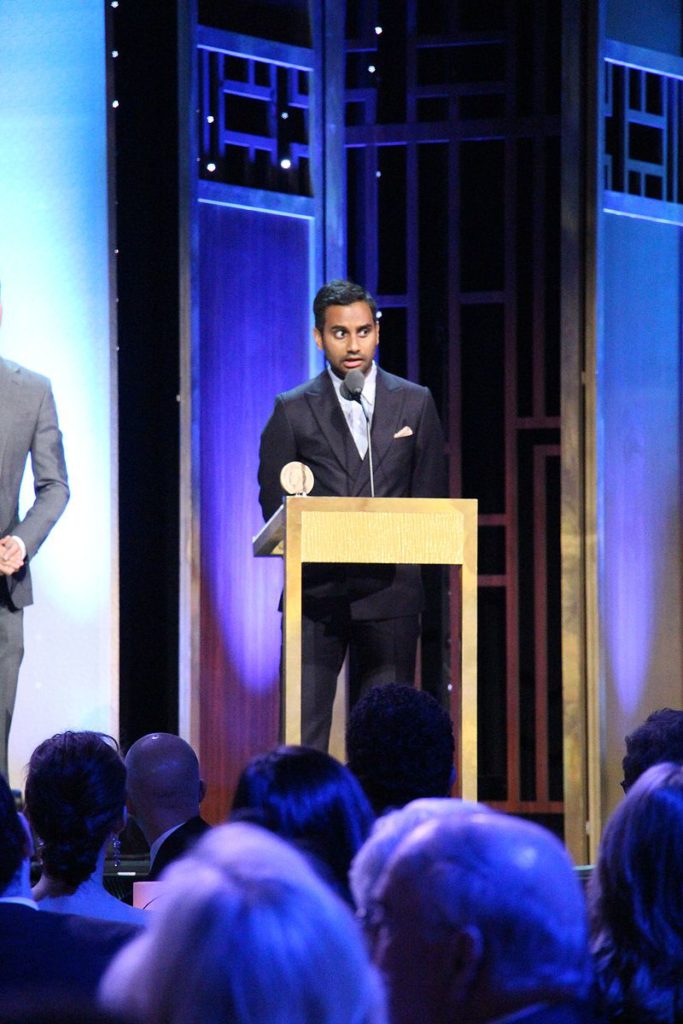 For the first time, Aziz Ansari is publicly addressing the sexual assault allegations that temporarily derailed his career.
Now months into his comeback trail, Ansari addressed the incident in his humor and in a rare candid moment on stage during his pop up show Monday in New York, according to Yahoo.
He recalls being stopped on the street by a stranger who complimented his performance, only to realize he had mixed him up with Hasan Minhaj from Patriot Act.
"The guy realized his mistake and said, "'Oh, no, Aziz, right?' Yeah, yeah, that's me. 'Master of None!' Yeah, yeah, that's me. 'Parks and Rec!' Yeah, yeah, that's me. 'Treat yourself!' Yeah, yeah, that's me. 'And you had the whole thing come out last year — sexual misconduct?' No, no, no, no, no, no, that's Hasan!"
Ansari would eventually segue into a more serious note before his audience of 200, according to Vulture.
"It's a terrifying thing to talk about." "There were times I felt really upset and humiliated and embarrassed, and ultimately I just felt terrible this person felt this way. But you know, after a year, how I feel about it is, I hope it was a step forward. It made me think about a lot, and I hope I've become a better person."
He thinks the incident has not only had an impact on him, but others as well.
"If that has made not just me but other guys think about this, and just be more thoughtful and aware and willing to go that extra mile, and make sure someone else is comfortable in that moment, that's a good thing."
In January of last year, a former date talked about how Ansari pushed her into sex despite repeatedly trying to turn him down.
AsAmNews has Asian America in its heart. We're an all-volunteer effort of dedicated staff and interns. Check out our Twitter feed and Facebook page for more content. Please consider interning, joining our staff or submitting a story.