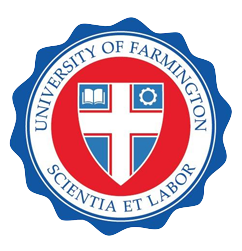 Hundreds of Asian students — many of Indian descent — are facing deportation and arrests after enrolling in a fake university set up by undercover agents from the Department of Homeland Security, reports BBC News.
The fake institution—University of Farmington in Michigan—had around 600 students, of which 130 students were recently detained, reports Detroit Free Press.
Along with the hundreds in holding is a separate criminal case involving eight people, who were arrested and indicted for conspiracy to commit visa fraud and harbor aliens for money by posing as recruiters for the University. Voice of America reports that they solicited over $250,000 from their recruiting tactics.
The U.S. Immigration and Customs Enforcement (ICE) wrote in their press release that the eight people facing criminal charges are:
* Barath Kakireddy, 29, of Lake Mary, FL;
* Suresh Kandala, 31, of Culpeper, VA;
* Phanideep Karnati, 35, of Louisville, KY;
* Prem Rampeesa, 26, of Charlotte, NC;
* Santosh Sama, 28, of Fremont, CA;
* Avinash Thakkallapally, 28, of Harrisburg, PA;
* Aswanth Nune, 26, of Atlanta, GA;
* Naveen Prathipati, 26, of Dallas, TX.
According to BBC News, the university was originally set up in 2015 to address student visa abuse by foreign students who wanted to stay in the United States. The indictment allege that the enrolled students were knowledgeable of this fraudulence and this 'pay to stay' visa scheme.
However, many of the defendants and the Indian embassy say the U.S. government may have "duped" the students into this unfortunate situation.
Immigration attorneys say that the U.S. government knowingly tricked students by listing the University of Farmington as a legitimate institution.
In a press release, India's Ministry of External Affairs also expressed the need to differentiate between the recruiters and the students. They wrote: "We underlined that students, who may have been duped into enrolling in the University' should be treated differently from those recruiters who have duped them."
John Brusstar, an attorney representing one of the defendants, called out the allegations and fake university set-up.
"It is unfair for the government to set up something like this to entrap people," Brusstar said.
AsAmNews has Asian America in its heart. We're an all-volunteer effort of dedicated staff and interns. Check out ourTwitter feed and Facebook page for more content. Please considerinterning, joining our staff or submitting a story.