By Soe Han Tha, AsAmNews Intern
Running a business may seem daunting to some, but a Korean entrepreneur leads his startup company while wrapping up his last year of college.

Chang Hun (Douglass) Lee co-founded San Jose, California-based Onesoftdigm (OSD) and serves as the company's CEO. OSD produces One Smart Diet, which marries hardware and software to facilitate a healthier lifestyle.

It is no coincidence that Lee's company aims to help clients take control of their health. Lee received a pre-diabetic diagnosis when he was 16 years old, a diagnosis that brought him from Korea to the UK for treatment.

After completing high school in the UK, Lee looked outside of Europe for college and eventually attended the University of Illinois. Once he turned 19 years old, however, Lee paused his studies for his mandatory military service. He served in the Republic of Korea Marine Corps for two years before returning to Illinois. But after two years away, his perspective had changed.

"My military service gave me insight about who I am. Becoming a private during the boot camp, it doesn't matter who your dad is or how many languages you speak," said Lee.

Lee's parents wanted him to become a doctor, a wish Lee felt obligated to fulfill because they were paying for his tuition. But during his military service, Lee began to think "I should start building for myself and get out of my dad's shadow."

A year after resuming his studies after his military service, Lee again put college in pause, this time to start a company. His parents did not take the news well. "They didn't talk to me for a year because they were so disappointed," Lee recalled.

The company generated around two million dollars last year, according to Lee. He also remembers the three months prior to the company's seed investment, during which he slept at friends' houses and ate leftover food from hotels when funds were running low.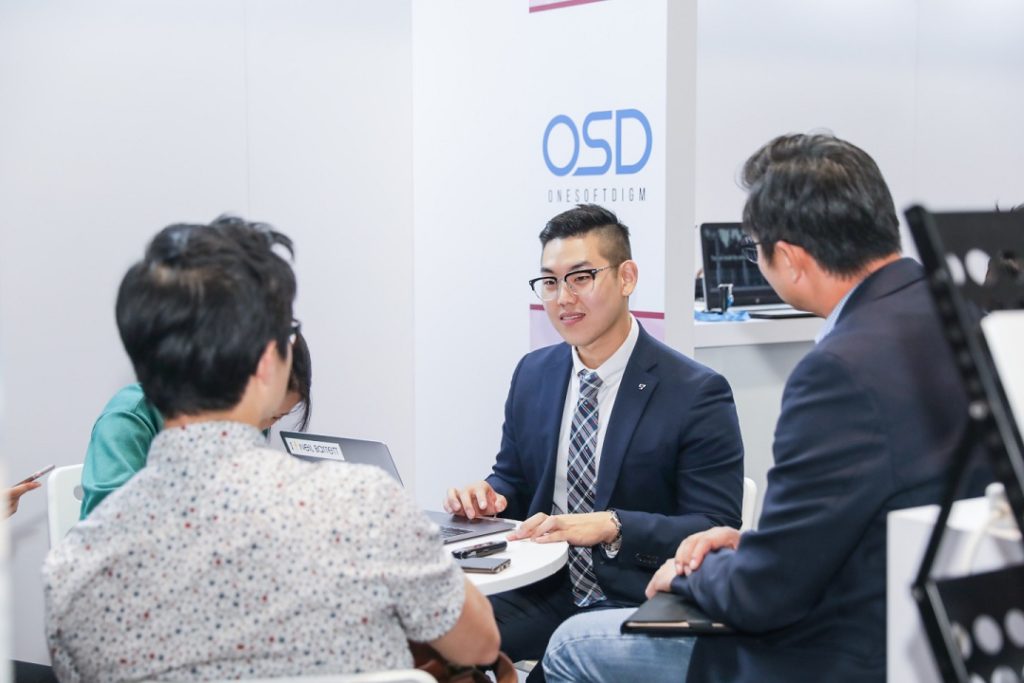 With the remainder of the money he had, Lee and his co-founder – who Lee describes as an older, tech-focused man who lives in Korea with his family – bought plane tickets to Silicon Valley for an investment competition. At the competition, they were turned down by over 45 investors. "My confidence hit rock bottom and I thought about 1000 times that I should go back to school."

But fortunately, the 50th investor was interested and made an investment that jump-started OSD, which provides the health monitoring product known as One Smart Diet. On the hardware side, a pocket-size device measures body composition through bioelectrical impedance analysis. After the analysis, an app recommends diets and exercises based on the data gathered from the analysis.
Lee believes that not only is there a global obesity and diabetes epidemic, but it's growing. "Because most people get the data when it's too late, we thought 'instead of making a solution, what kind of data is available for preventive care?'"

At $99, One Smart Diet's wellness device is available in Europe, Asia, the Middle East, and the North America. A new edition, a medical device, will launch no later than July, Lee told AsAmNews.

The medical device's price has yet to be determined, but Lee said it would range from $120 to $160 at its launch. In addition to measuring body composition, the medical device will also measure heart rate, stress index, and temperature. Unlike the wellness device, the medical device is approved by the U.S. Food and Drug Administration.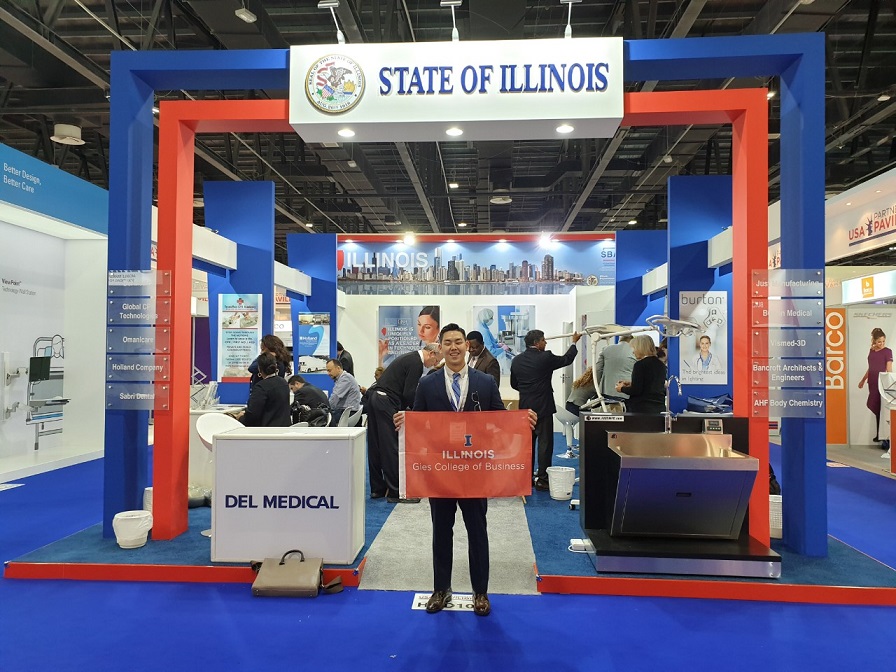 OSD currently has 20 employees, of which only Lee and Marketing and Sales Assistant Jiho Kahng operate out of the U.S. The rest of the team are based in South Korea according to Kahng.

Kahng is Korean American. She was born in South Korea, but moved to Missouri at age 7. As a pre-med student, certified personal trainer, and medical scribe, Kahng said she was "able to create contact" for the company.

Kahng told me that working for OSD helped her to get in touch with her roots because the team is Korean. "Whenever I meet with other coworkers, I have to have the proper etiquette for Korean culture in the business aspect," she said. She also shared that it's important for her to serve as the bridge connecting her Korean team with their international business partners and clients.

Asked about what it's like to work for Lee, Kahng said that "he's very chill. He's definitely go-go-go, but he's a fun boss."

Both Lee and Kahng attend the University of Illinois. Kahng is in her second year, and Lee is in his last year. When asked about any advice he has for young entrepreneurs like him and Kahng, he said "Believe in yourself. I don't have any connections, a PhD or an engineering background, and I was able to pull it off. It's not about what you have. It's about the passion to sacrifice."
AsAmNews has Asian America in its heart. We're an all-volunteer effort of dedicated staff and interns. Check out ourTwitter feed andFacebook page for more content. Please consider interning, joining our staff or submitting a story.