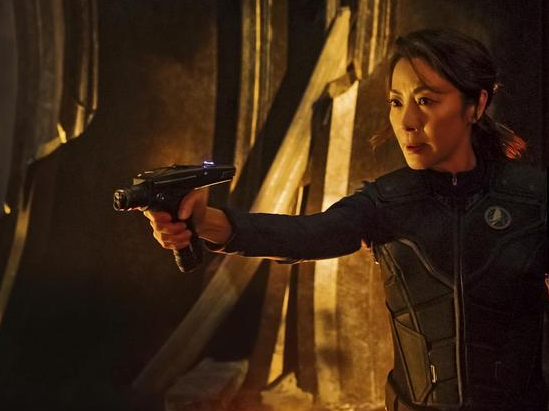 We know a bit more now about the planned Star Trek spin off, Section 31, starring Michelle Yeoh.
CBS executives speaking on a panel in Israel revealed planning is underway, but that filming is "a good couple of years away," reports Digital Spy.

"These Trek shows take a lot of incubation because they're very prep-heavy, visual effects-heavy," said CBS All Access exec Julie McNamara.
The series will be based on Yeoh's character Georgiou from Star Trek Discovery. Season 2 debut in January and the following month, CBS All Access ordered a third season.
Producer Alex Kurtzman told Comicbook.com that the idea for Section 31 has been germinating since before the debut of season 1 of Discovery.
"In season one, Michelle came to me and said, 'Let's do a spinoff of this character.' And I took a minute, because it was clearly such a brilliant idea, except the series hadn't aired yet," Kurtzman recalls. "No one had seen even season one of Discovery, so nobody really knew, and we didn't, if it was going to be successful or not. So the minute it became successful, we started that conversation."

AsAmNews has Asian America in its heart. We're an all-volunteer effort of dedicated staff and interns. Check out our Twitter feed and Facebook page for more content. Please consider interning, joining our staff or submitting a story.