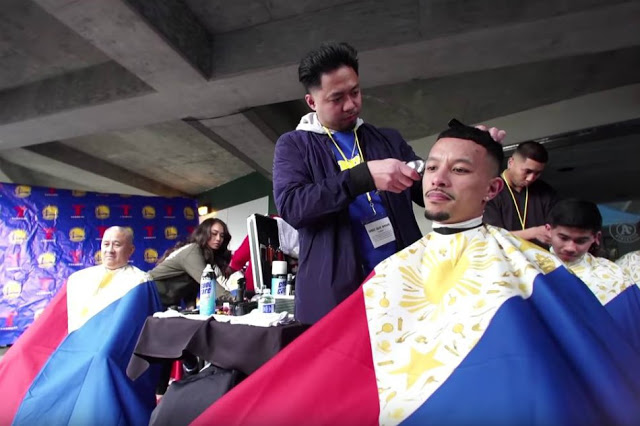 Golden State Warrior star Steph Curry's personal barber issued an apology this week for unintentionally misusing the Philippine flag.

The incident occurred during Filipino Heritage Night earlier this month at the Oakland-based NBA World Champ's Oracle Arena.

Jay Mallari had gathered together a group of Filipino barbers in the San Francisco Bay Area — members of the National Filipino Barbers Association — to give free haircuts to basketball fans. Pictures and videos of the unique event were transmitted on social media. Mallari was taken aback by the online blowback.

He had used replicas of the Philippine flag as a cape to protect his customers from the hair being trimmed. Filipinos were not amused.

Mallari took to Facebook to issue an apology and statement citing that his intentions were to showcase Filipino pride at the Warriors' heritage night. He admits he did not know that according to the Philippine constitution, the flag cannot be used as drapery, nor as a costume or uniform.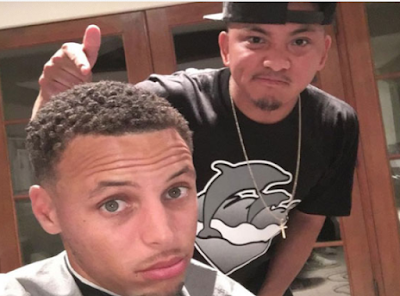 "I just kept reading and reading and by the time you know it, I understood that it is in the law that you cannot use the flag that way. And it so dear to my heart I know that I don't ever want to disrespect the Filipino culture," he told Balintang America.
Mallari told the The Filipino Channel Balitant America, an American affiliate of the Philippines' ABS-CBN network, that he collected all the capes and has stored it.
"I will not use at any other event in respect to what that means to our culture. So where those capes are going to be? It's going to be in a memory in a lot of us, especially those attending that event."

Through the years, Mallari has built a special relationship with Warriors guard Curry. He often goes to Curry's home to give the star player a hair trim. (See below)
Despite the unexpected reaction, Mallari says he is pleased for the opportunity to showcase Filipino American talent and presence.
"After the event, I was really, really excited. I was enthused. I was just motivated. So I was on a real good high in terms of my emotions. And it just caught me by surprise. I'm not, in any way, angry at all," said the Bay Area-based barber.

"Even during these conversations online my goal is to continue to connect, to continue to build relationships, to be more aware of my culture. And as far as the National Filipino Barber Association and everyone who has participated they're more aware of what's going on."
AsAmNews has Asian America in its heart. We're an all-volunteer effort of dedicated staff and interns. Check out our Twitter feed and Facebook page for more content. Please consider interning, joining our staff or submitting a story