The make up brand, Fenty Beauty, has pulled its highlighter, Geisha Beauty from Rihanna, after backlash the name conjured up stereotypes of exotic Asian women.
The push back from fans was almost immediate. According to Cosmopolitan, one person commented "I'm really excited for this launch, however this shade name "Geisha Chic" is not great because it ignores the history, full weight, and overall experience of being a geisha. I've been waiting for color like this, but I don't want to question my judgement if I purchase this product with the current name. Please change the name so I can shine this summer with this heat!"
Another said "Love Fenty, and this color is GORGEOUS. I'm slightly uncomfortable with that name though."
Teen Vogue reports that one person who complained received a direct message from Fenty announcing the highlighter had been pulled until the name could be changed.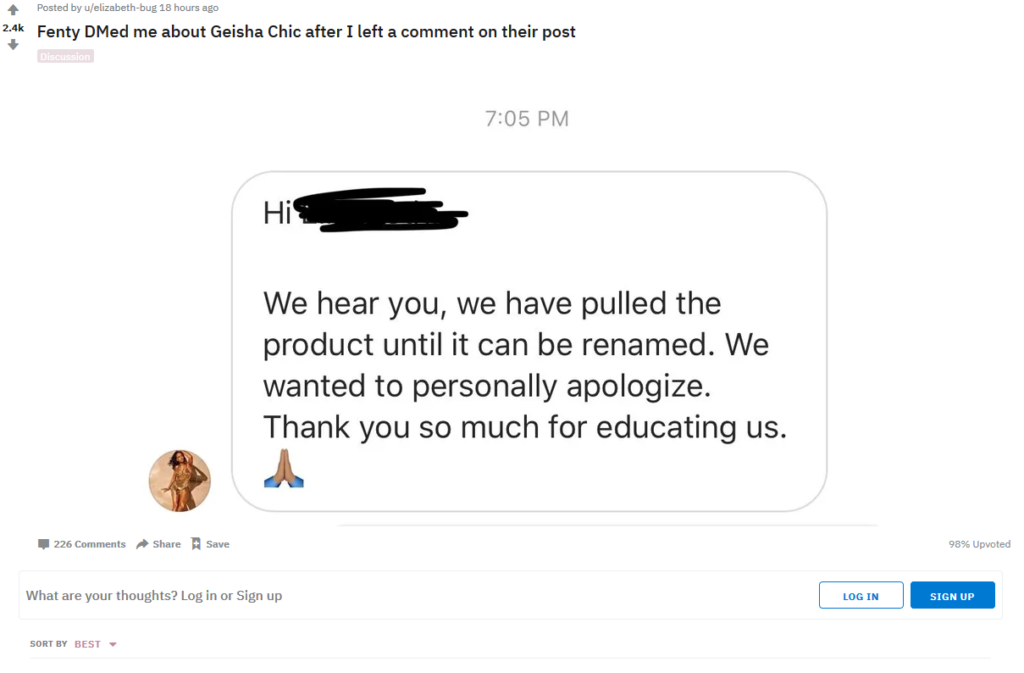 "I left a comment on their post for 'Geisha Chic' after they'd removed the name from the post saying it was convenient for them to leave it out and later commented back to people asking what the problem with the name was, about what the Japanese American redditors here said about fetishization of geishas in America and while it could possibly be meant to be positive, it will definitely rub some people the wrong way because of the constant misuse and negative connotations associated with it in western representations of geishas," wrote the Redditer. "They have removed their post now. I think of course it's good they are responding to the feedback so quickly and changing the name, not making excuses. I could understand this definitely leaving a bad taste in people's mouths regardless though. Curious to hear thoughts."
AsAmNews has Asian America in its heart. We're an all-volunteer effort of dedicated staff and interns. Check out our Twitter feed and Facebook page for more content. Please consider interning, joining our staff or submitting a story.