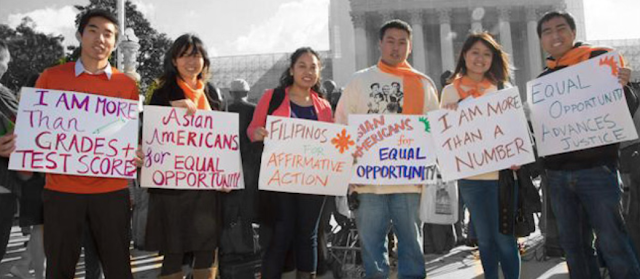 By Louis Chan, AsAmNews National Correspondent
A new poll out finds while a significant number of people acknowledge discrimination against Asian Americans, more people feel Whites face lots of discrimination than Asian Americans.
The Hill-HarrisX Poll released late last week found 13 percent of registered voters poll feel Whites face lots of discrimination, but only nine percent feel the same way about Asian Americans.
The result does not surprise Janelle Wong, a researcher in both Asian American Studies and American Studies at the University of Maryland.
"The dominant stereotype of Asian Americans is that they are high-achieving and face few economic barriers.," she said to AsAmNews. This idea of Asian Americans as a uniformly successful "Model Minority" is so tenacious, that even some Asian Americans themselves have internalized the idea."
The Hill-Harris survey of 1,000 registered voters does recognize that Asian American do face discrimination.
39 percent believe Asian American face some or a lot of discrimination. 31 percent believe the same thing about Whites.
Wong says the discrimination faced by some Asian American groups has been masked.
"People tend to lump all Asian Americans together," said Wong.
Wong's research with her colleagues at AAPI Data released in 2017 found Asian Americans report a higher level of discrimination than some might assume. Nearly two out of ten Filipino Americans say they've been denied a promotion because of their race. 17 percent of Indian Americans say they have been unfairly denied a promotion.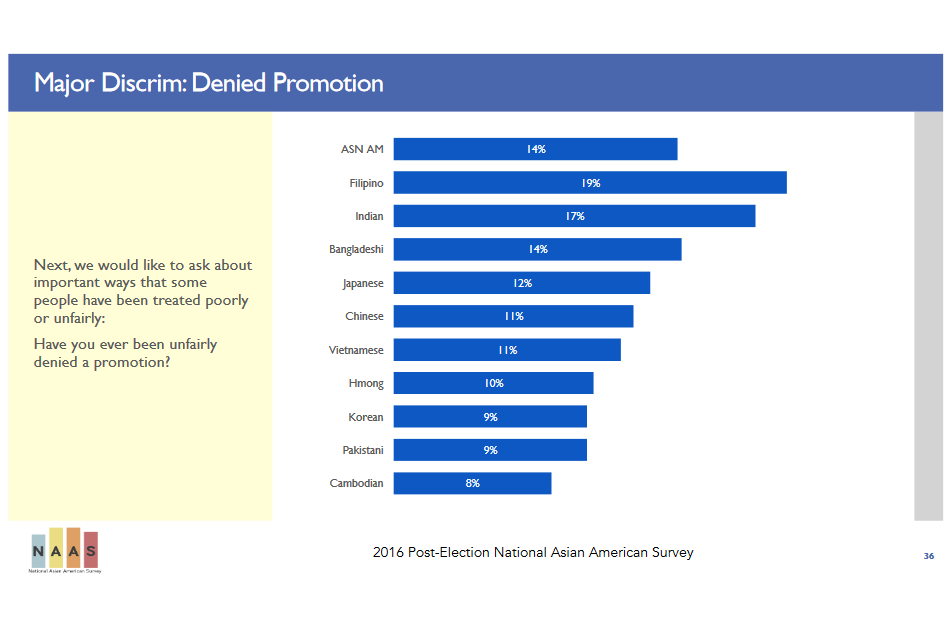 AsAmNews has Asian America in its heart. We're an all-volunteer effort of dedicated staff and interns. Check out our Twitter feed and Facebook page for more content. Please consider interning, joining our staff or submitting a story