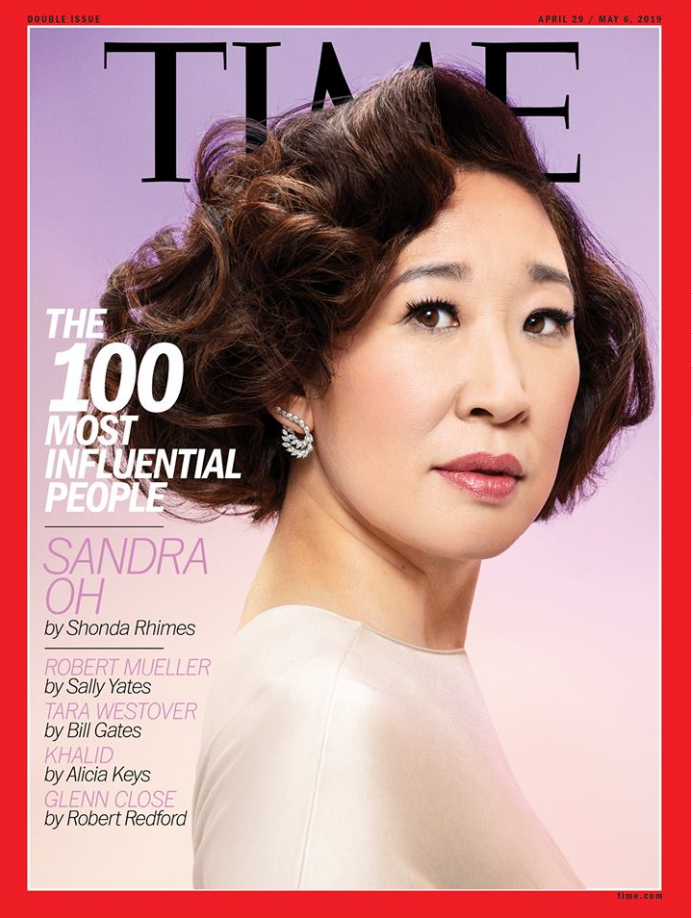 Actress Sandra Oh has been named to Time Magazine's Most Influential People list along with several other Asian Americans.
The articles about each entry is penned by another notable person. Grey's Anatomy creator Shondra Rhimes wrote the piece about Oh saying "with her nuanced characters, Sandra Oh has chosen to fearlessly take up space in a universe that has not always made space for her."
Other Asian Americans named including celebrities Dwayne Rock Johnson, Hasan Minhaj, and Chrissy Teigen along with tennis champ Naomi Osaka and gold legend Tiger Woods.

Also named is venture capitalist Aileen Lee who founded All Raise which is "dedicated to addressing and improving the lack of diversity and inclusion throughout the tech industry."
Executive director of Planned Parenthood, Lean Wen, also made the list. About Wen, actress Cynthia Nixon writes "at a time when reproductive rights are under relentless attack, and our country questions whether health care is a human right, Leana Wen is the fierce visionary I want fighting on behalf of all of us. "
AsAmNews has Asian America in its heart. We're an all-volunteer effort of dedicated staff and interns. Check out our Twitter feed and Facebook page for more content. Please consider interning, joining our staff or submitting a story