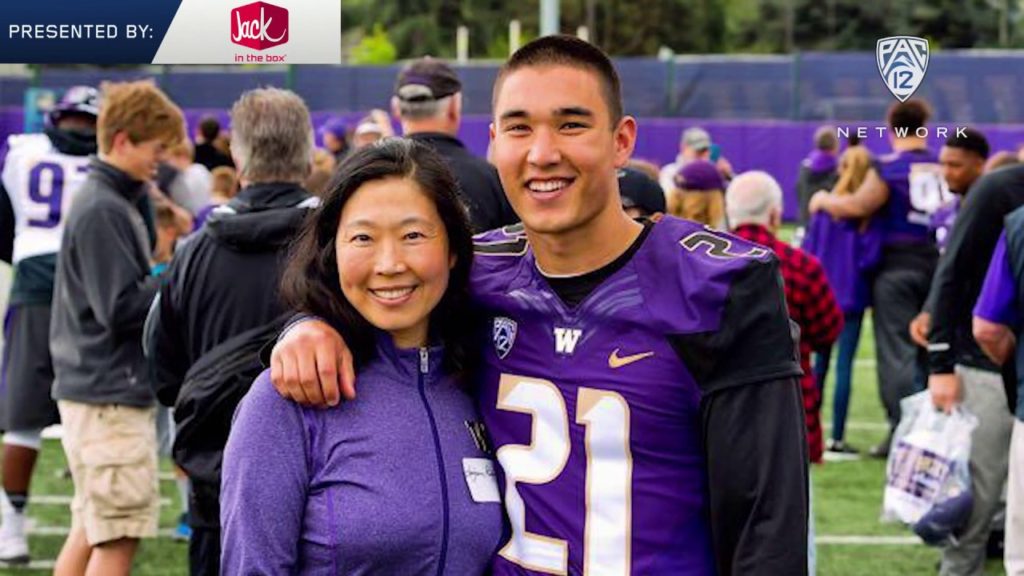 At least two Asian Americans from this year's draft class are likely to be in the NFL this coming season.
Taylor Rapp of the University of Washington is considered by many as the top free safety in the draft which kicks off today. He ranked the 33rd best prospect by the Washington Post.
He is the child of a Chinese mother and Canadian father. The all-American entered the draft after his junior year and is well aware of the lack of Asian Americans in professional sports.
"There was really no one that I could really look up to in football specifically," Rapp said to The Post Game. "I mean there's like Jeremy Lin in Linsanity when that happened, but I couldn't really connect with him because he was in basketball. I never even really played basketball. When it came to football and baseball, I never really saw any Chinese players.
"Kids at school, they looked at me differently because I was different," Rapp says. "Growing up having traditional homemade Chinese dishes with my grandparents and mom, there were times when even I was embarrassed when I was younger for being 'different.' But as I matured, that's when I really started to embrace my heritage, embrace where I came from. Today I embrace it more than ever." ThePostGame
Virginia Tech tackle Ed Wang is the only other Chinese American drafted into the NFL. Rapp would be the first since 2010.

Kicker Justin Yoon is Notre Dame's all-time leading scorer. Teams usually don't draft kickers in the draft, but Yoon could be the exception. The Chicago Bears are in bad need of a field goal kicker. The San Francisco 49ers may also need one as Robbie Gould is demanding to the traded. If he isn't drafted, expect Yoon to be invited to training camp as an undrafted free agent.
AsAmNews has Asian America in its heart. We're an all-volunteer effort of dedicated staff and interns. Check out our Twitter feed and Facebook page for more content. Please consider interning, joining our staff or submitting a story