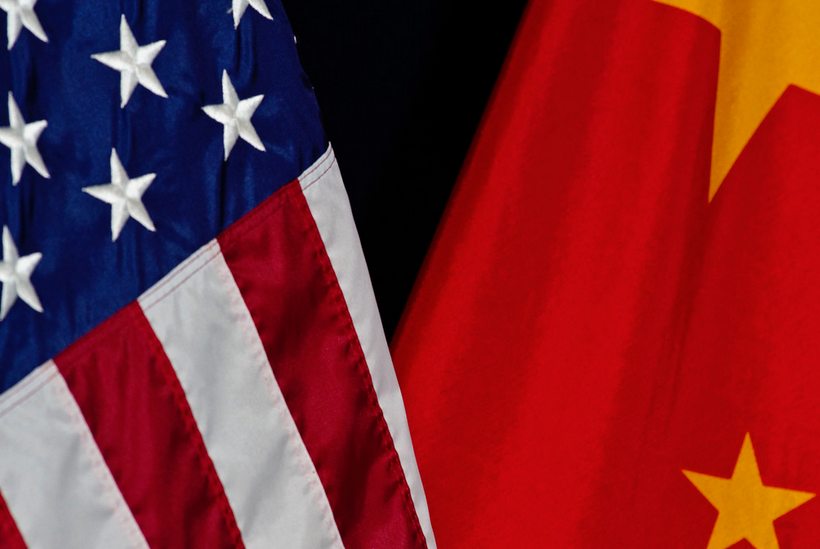 Chinese Americans are increasingly being caught up in the crackdown on Chinese scientists, researchers and students accused of spying and theft of U.S intellectual properties.

The anti-Chinese policies of the Trump administration is raising the specter of racial profiling, say two groups of Chinese Americans.
"Last week's news reports on what is likely the first wave of a crack down targeting primarily Chinese American scientists at MD Anderson Cancer Center in Houston are unsettling, because of the manner in which the investigations were carried out, and the fear they have generated," said the United Chinese Americans in an April 25 statement. 

"No scientist has been charged with a federal crime. Yet, reportedly, at least 10 scientists have retired, resigned, been fired or placed on administrative leave, with more parties affected. Fifty-five other NIH-funded institutions are currently carrying out similar investigations in response to U.S. government concerns."

The UCA statement reiterates the concerns of a strongly worded letter published in Science today (March 21), a group of Chinese American scientists voice concern that recent proposals from the National Institutes of Health and FBI actions could lead to unjust targeting of ethnically Chinese scientists.

"The letter on behalf of Chinese scientists raises valid and important issues that have major implications, not only for the Chinese scientists directly affected, but also for the US's standing as a global leader of scientific knowledge production and the US universities where they work," said Jenny Lee, an educational policy and practice researcher at the University of Arizona who did not contribute to the letter, writes in an email to The Scientist.

The scientists' letter, signed by members of the Society of Chinese Bioscientists in America (SCBA), the Chinese American Hematologist and Oncologist Network (CAHON), and the Chinese Biological Investigators Society (CBIS), points to recent comments by FBI director Christopher Wray and an NIH report, which "single out students and scholars of Chinese descent working in the United States as threats to U.S. national interests."
UCA blames the governments apparent crackdown on the growing deterioration in U.S.-China relations of recent years. It has endangered academic freedom in American universities and research institutions as well as scientific exchanges between the two countries. 

"At the same time, tighter scrutiny and growing distrust of Chinese Americans have had a profoundly adverse effect on this community, who historically has suffered profoundly from the notorious Chinese Exclusion Act and Red Scare. Once again, Chinese American scientists are caught in the crossfire between the two global powers, becoming collateral damage as a result of the charged atmosphere," continued the UCA statement.

The vast majority of Chinese American scientists are law-abiding. Some who have been prosecuted with espionage related charges have turned out to be totally innocent. But to this day, their reputations, careers and lives remain in tatters. 

In many other cases, people have had multiple felony charges leveled against them but at the end, have been convicted of much lesser offenses, e.g., mishandling of data. 

Since 1996, altogether fewer than 200 defendants—about 31% or 58 of them ethnic Chinese or Chinese Americans — have been charged, not all convicted, for trade secret theft, under the Economic Espionage Act, claims UCA. Of those cases of conviction, most of the guilty parties were motivated by personal financial gains, not economic espionage carried out in collaboration with a foreign power or with the intent to benefit a foreign government, says UCA.

In their statement, UCA recommends


Chinese Americans scientists and scholars to continue to advocate for strong U.S.-China exchange programs and increased sensitivity training for law enforcement agencies;
The Chinese government "earnestly" protect U.S. intellectual property rights;
U.S. law enforcement agencies strengthen internal training and safeguards "to reduce implicit bias and discrimination, to enhance communication with Chinese American communities and to ensure that the freedom and civil rights of all Chinese Americans are rigorously protected."
AsAmNews has Asian America in its heart. We're an all-volunteer effort of dedicated staff and interns. Check out our Twitter feed and Facebook page for more content. Please consider interning, joining our staff or submitting a story