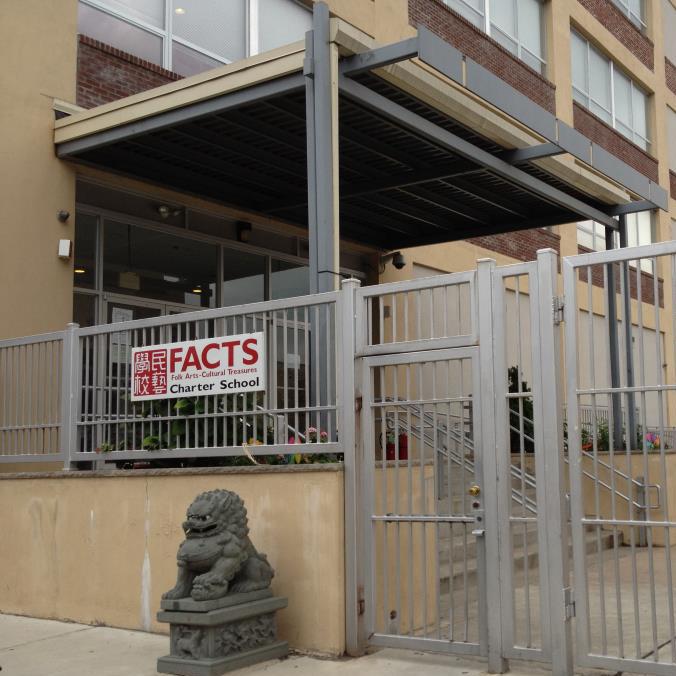 Vandals severed the head of a lion statue outside a charter school in Philadelphia's Chinatown, reports Philly.com.
CBS Philadelphia reports the head was pushed off its base and broke. The Philadelphia Human Relations Commission is investigating this as a possible hate crime, although no motive has been established.
"We don't have evidence that this is bias-motivated," said the school's executive director, Ellen Somekawa, to Philly.com, "and we aren't making that accusation. … We don't know why somebody did this."
The Folk Arts Cultural Treasures School (FACTS) teaches its students the value of working for social justice. Besides the monetary value, the lion statue holds a sentimental value to the school. Donors presented the statue to the school when it first opened in 2005 and the statue followed it to its current location the following year.
The damaged lion has been moved into the school yard.

AsAmNews has Asian America in its heart. We're an all-volunteer effort of dedicated staff and interns. Check out our Twitter feed and Facebook page for more content. Please consider interning, joining our staff or submitting a story