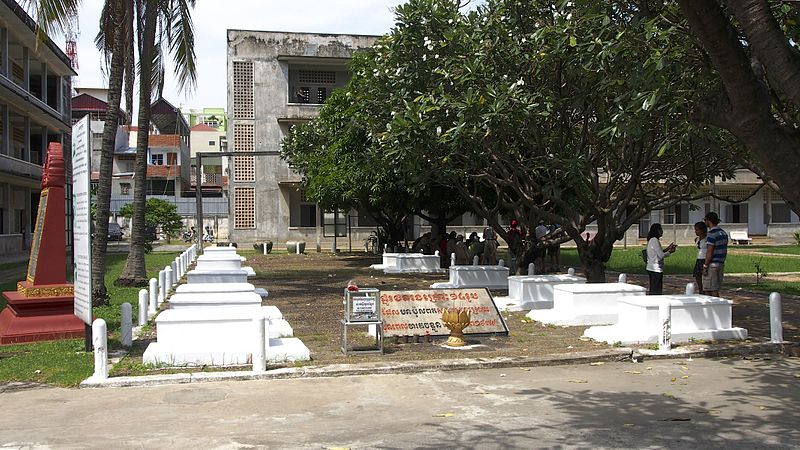 The Providence Journal has published a moving story about a Cambodian American refugee who came to America at the age of 4.
Sophorn San built his life in Rhode Island. He was one of 5700 Cambodian refugees who lived in the state. His family escaped the genocide carried out by the Khmer Rouge that left 1.7 million to 3 million dead.
Now at the age of 27, San is dead-the victim of a motorcycle accident police blame on a truck driver who is now facing charges for San's death.
San was deported along with 35 others in December as part of a massive crackdown by the Trump administration that has sparked a huge surge of deportations.
"Although I am a Cambodian citizen on paper, I am in every other way an American," he wrote in court papers, according to the Providence Journal. "I consider the United States to be my home and being deported to Cambodia would cause my family and I great trauma, as I have no connections in Cambodia."
San pleaded guilty to possession of a handgun at age 19. He made his plea under the advice of a public defender who did not consider the plea would make San eligible for deportation.
He was arrested a second time in 2015 for resisting arrest, but it was the gun possession charge that eventually lead to his deportation.
His father recalls his last conversation with his son.
"We spoke with him 10 minutes before it happened," San's father, Chhith San, said. "He said he was going with some friends to get his Cambodian papers."
"Just after it happened, they called me," Say, Sophorn San's mother, said, fighting back tears. "Then they took pictures and put it up on Facebook and sent them to me right away. I passed out when I saw them. I couldn't believe it."

AsAmNews has Asian America in its heart. We're an all-volunteer effort of dedicated staff and interns. Check out our Twitter feed and Facebook page for more content. Please consider interning, joining our staff or submitting a story