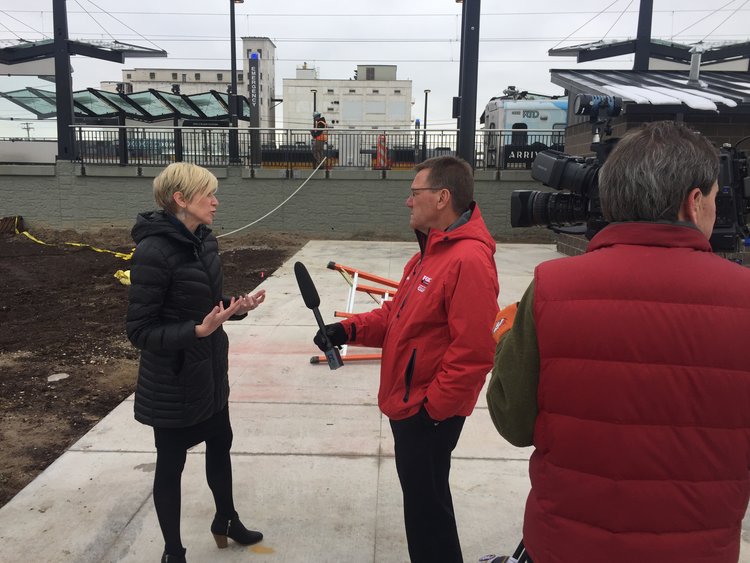 One day after demands for an explanation from Chinese American leaders, Jamie Giellis, who is in a runoff for mayor of Denver, explained her tweet asking "why so many cities feel its necessary to have a Chinatown."
The tweet from 2009 which surfaced this week has since been deleted.
"I was asking if it's right for a city government to promote a Chinatown district, using its original name and culture, for the city's commercial or economic purposes while ignoring displacement of the people themselves," she wrote , according to 9 News. She said her tweet was inspired by her concern about gentrification.
More than 30 community leaders expressed their concerns about the tweet in a letter to Giellis.
The Denver Post reported the letter from the Asian American groups called the tweet " "particularly disturbing in light of the tragic event that happened 149 years ago in the core of our downtown and the racial divisiveness unfolding in our country today." A race riot then left one man dead and practically destroyed Denver's Chinatown.
"I recognize that my 2009 social media post about Chinatowns as a tweet in isolation was insensitive, and I apologize," Giellis said, according to Colorado Politics. "I shouldn't have tweeted it without the full context. In its brevity, it was poorly worded."
AsAmNews has Asian America in its heart. We're an all-volunteer effort of dedicated staff and interns. Check out our Twitter feed and Facebook page for more content. Please consider interning, joining our staff or submitting a story