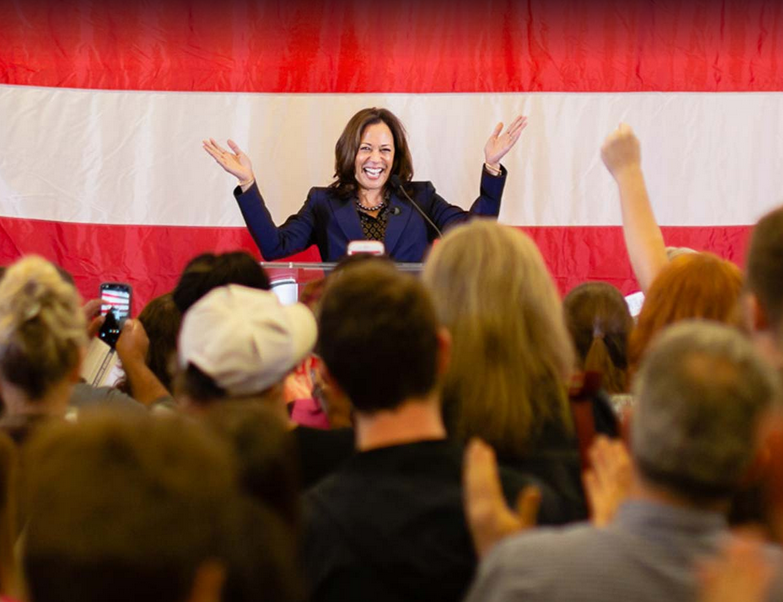 Senator and presidential candidate Kamala Harris took on anti-abortion activists during a visit Friday to San Francisco in advance of the state Democratic Convention this weekend.
Just about every Democratic candidate except Joe Biden is expected to speak at the convention.
Harris attention to abortion rights comes as conservatives in red states up their attacks on abortion in the hopes the conservative US Supreme Court will ultimately give them the victory they seek. Recently several southern states including Alabama and Georgia have passed restrictive abortion bans.
"We will not throw up our hands when it's time to roll up our sleeves," said Harris at a Planned Parenthood rally, reported KSRO. "We will not despair, we will not be overwhelmed, we will not be tired, we will be vigilant, and we will fight,"
Earlier in the week, Harris unveiled a new proposal to protect abortion rights. Her plan would require federal approval of state laws restricting abortion, according to The Atlantic.
"States that have a history of passing legislation that is designed to prevent or limit a woman's access to reproductive health care, (would be required to) come before my Department of Justice for a review and approval," she said at a town hall sponsored by MSNBC. "Until we determine that they are constitutional, they will not take effect."
On Friday night, Maggy Krell, Chief Legal Counsel of Planned Parenthood Affiliates of California, joined Harris at her rally.
""Let me be clear, abortion is health care and health care is under assault like never before," Krell said.
AsAmNews has Asian America in its heart. We're an all-volunteer effort of dedicated staff and interns. Check out our Twitter feed and Facebook page for more content. Please consider interning, joining our staff or submitting a story.