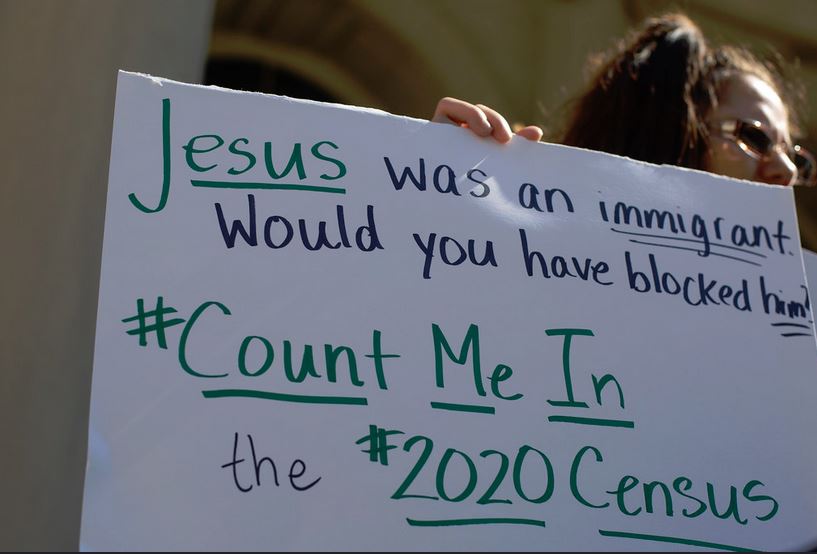 Two national civil rights group, which sued the government for adding citizenship questions in the 2020 census, have filed a motion asking a federal judge to reconsider his decision on the ruling.
Asian American Advancing Justice and the Mexican American Legal Defense and Education Fund (MALDEF) filed their motion Monday.

They said new findings show that the Trump administration intentionally tried to discriminate against Latinos and immigrants by adding the citizenship questions.

According to The Washington Post, U.S. District Court Judge George J. Hazel of Maryland agreed that the government violated administrative laws but evidence of discriminatory actions was inconclusive.

However, new evidence emerged this week that supported the civil rights groups' case, showing the questions could create "an electoral advantage for Republicans and non-Hispanic whites," The Washington Post wrote. This evidence came from files that belonged to the deceased Republican redistricting strategist Thomas Hofellar.

According to NBC News, Hofellar's files included a 2015 analysis of Texas legislative district on the effect of a citizenship question.

NBC News added that if the citizenship question is included, they have the potential to harm minority communities. Harmful effects include population undercount and receiving less funding for population designated programs. They added that it will also "suppress political power of racial and ethnic minorities."  

"Because the evidence strongly demonstrates an unlawful and discriminatory motive," said Thomas Saenz, president and general counsel of MALDEF, in an interview with NBC News, "the question must be removed, regardless of what the Supreme Court may conclude as to the separate claims before it."
AsAmNews has Asian America in its heart.  We're an all-volunteer effort of dedicated staff and interns.  Check out our Twitter feed andFacebook page for more content. Please consider interning, joining our staff or submitting a story.