Photos from NIH.
By Brittney Le, Associate Editor
One of the largest publicly funded research programs is looking to recruit more Asian American participants, and you can be one of them. The National Institutes of Health (NIH) hopes to collect health information from one million participants across the US as part of the All of Us campaign.
All of Us is recruiting volunteers from various underrepresented communities, including Asian Americans. A wide diversity of participants would help researchers develop precision medicine, tailored to people's individual differences. Currently, most often a one-size-fits-all model is used for treatment and health care, derived from medical studies with mainly White male participants. Inclusion of a large Asian American sample could contribute to customized prevention and treatment for diseases that more heavily impact the Asian American community. For example, 1 in 12 Asian Americans in the US is chronically infected with hepatitis B, compared to 1 in 1000 non-Hispanic Whites.
"America is a diverse community, a group of people from different backgrounds, different races and ethnicities, different gender identities, and different ability levels, from all walks of life," said Brian Ahmedani, director of the Center for Health Policy and Health Services Research at Henry Ford Health System. "So we should have health care that's tailored to individuals based on who they are—not based on select people because they were the ones who were first in line. We have to figure out what works for all of our people, and that's why we need a diverse group of people to participate in the All of Us Research Program."
The program's goal is for 75% of participants to be from historically underrepresented communities in biomedical research and 50% to be from racial and ethnic minority groups.
NIH plans to make the initial set of data collected available for researchers later this year. The program will also soon release the beta version of its Data Browser, which would allow the public to view general statistics and learn more about the participant community as a whole.
All of Us welcomes anyone 18 or older and accepts participants of all medical and racial backgrounds. Participants do not require US citizenship or permanent residency. The program will be requesting basic information (e.g., name, location, and medical history) and biological samples over the next ten years. Participants will be able to view their own health information, genetic information, ancestry, and risk factors. They can also withdraw at any time without penalty.
The program has also partnered with Fitbit so that users can link their device to send Fitbit data straight to the database.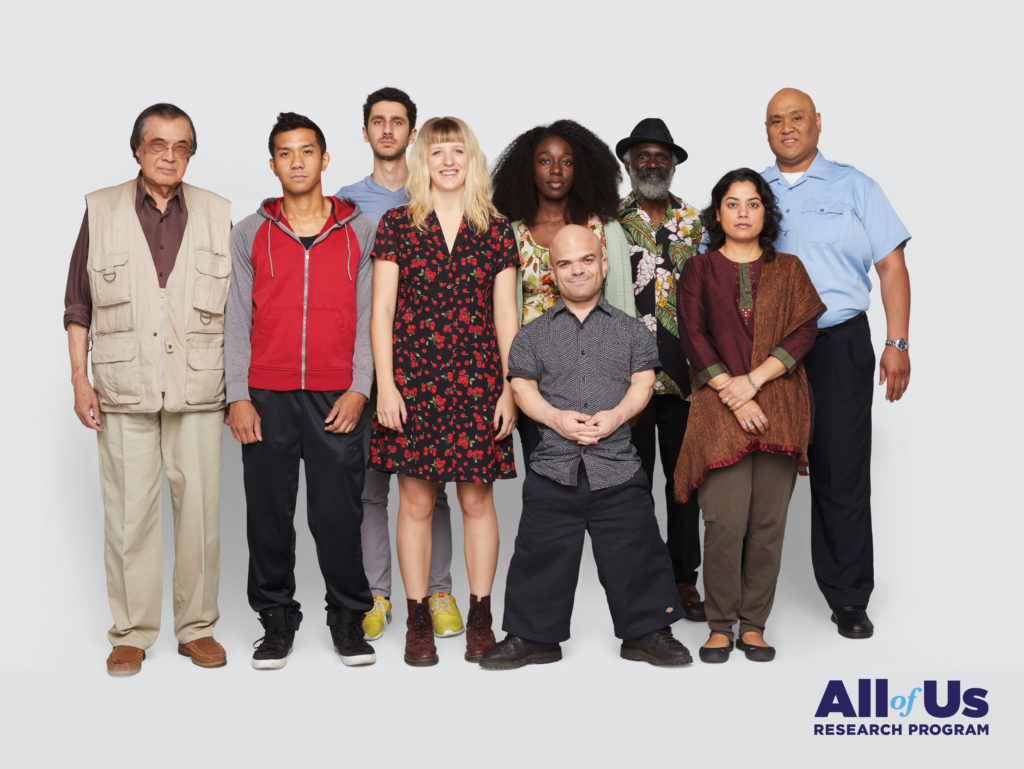 While All of Us is a great opportunity to learn more about your own health, you'll also be playing a significant role in contributing to biomedical research to improve health care and promote community-targeted practices.
"The ultimate goal of the All of Us Research Program is to collect information to lead to incredible discoveries in biomedical research and precision medicine, but along the way, we are going to transform lives," said Amy Taylor, regional vice president of Community Health Center, Inc. "We are going to provide opportunities for people that historically have not had the opportunity to participate in research, and I think that's a really important part of the program, and something that I feel really honored to get to be a part of."
Volunteers can enroll at JoinAllofUs.org, or you can contact your health care provider to see if they are participating in All of Us.
AsAmNews has Asian America in its heart. We're an all-volunteer effort of dedicated staff and interns. Check out our Twitter feed and Facebook page for more content. Please consider interning, joining our staff or submitting a story.