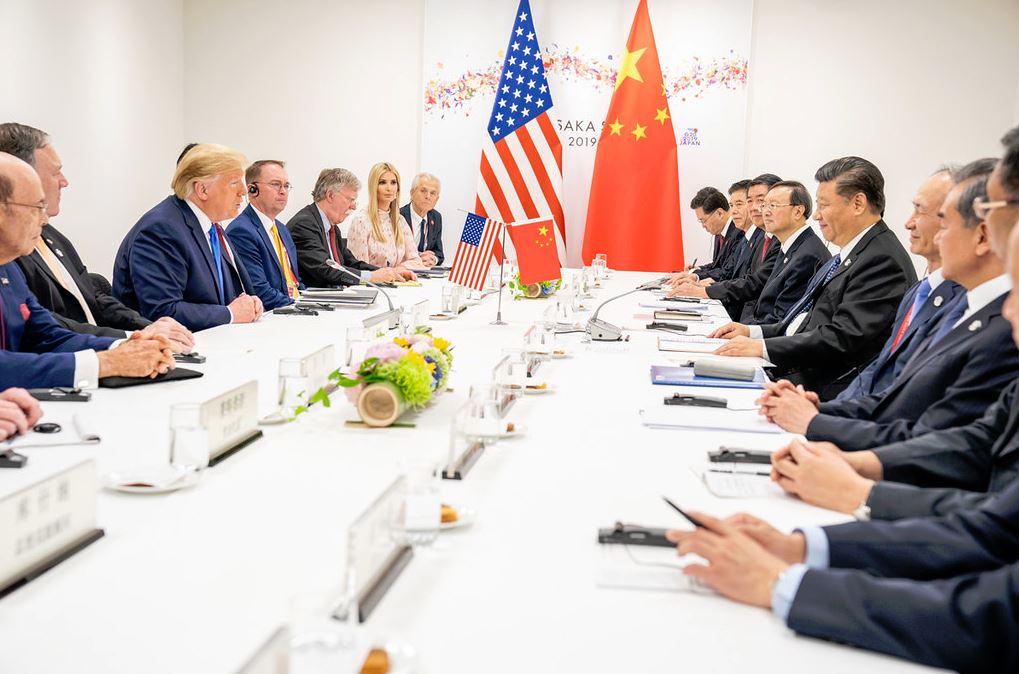 Both U.S and Asia stocks surged after President Trump and President Xi agreed to hold off tariffs and engage in further discussion regarding the countries' trade war.
Yahoo reports that the Dow Jones opened 249 points by Monday morning and Nasdaq advanced 143 points.

Monday morning in Asia, the Asia Pacific market also saw a positive increase in trade. According to CNBC, the Nikkei 225 from Japan had a 1.65 percent increase and Kospi from South Korea saw a 0.57 percent rise. The Financial Times reported that Japan's Topix index also rose 1.3 percent, "hitting its highest intraday level in nearly two months."


After their summit meeting in Osaka, Japan, President Trump and President Xi both agreed not to add any further tariffs against each other's imported goods. The two leaders will make additional efforts to restart trade talks.

According to CNBC, Trump said that the meeting went well, noting "We are right back on track." He also added that the U.S will ease restrictions on American companies selling products to Huawei, a Chinese telecommunications giant.

The China-U.S trade war has been ongoing for more than a year. During this time, the U.S has imposed tariffs that cost more than $250 billion. Uncertainty lingers in US China relations despite the latest developments which have succeeded in easing tensions for now.
AsAmNews has Asian America in its heart. We're an all-volunteer effort of dedicated staff and interns. Check out our Twitter feed and Facebook page for more content. Please consider interning, joining our staff or submitting a story