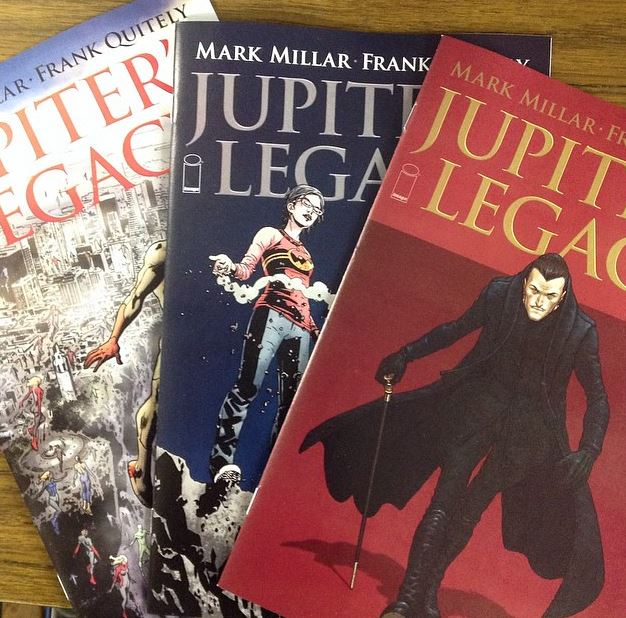 Up and coming Taiwanese Canadian actor Chase Tang has landed a role in Netflix's next big series Jupiter's Legacy. This superhero drama is set to be released next year and will star Josh Duhamel (Transformers), Ben Daniels (The Crown's), Leslie Bibb (Iron Man's), Elena Kampouris (Sacred Lie) and Andrew Horton (Doctor). Tang will be portraying a villain character.
Derived from Mark Millar's comic book with the same title, Jupiter's Legacy illustrates the first-generation American superheroes who received their powers in the 1930s. According to the show's synopsis, it is a "multi-generational American superhero epic."
In an interview with Halifax News, Tang said he immigrated from Taiwan to Nova Scotia in 1992 and lived a pedestrian lifestyle until 2016. He has a Bachelor of Commerce degree and worked in a corporate company for seven years. However, he felt that his life needed changing.
"I felt like I was just going in circles and I felt discouraged. I had been interested in acting from a young age, but you get older and put things on the back-burner. I had an acting class website bookmarked for like two years, and never had the time to explore it," Tang said to Halifax News.
Tang persevered in his newfound goal and dream. He added that his role in Jupiter's Legacy came at the right place at the right time. With the popular releases of Crazy Rich Asian and The Farewell, the recognition of the Asian American actors in Hollywood favored Tang's career in a positive direction.
Due to a strict non-disclosure agreement, Tang is prohibited and limited to what he can say about his role and the show. Nonetheless, he believes people will be excited about what is to come of the show.
"There's never been an Asian person in a superhero show in this context. The look, everything about it is amazing. The audience is really in for a treat, and some stereotypes are going to be broken," he said in the interview.
In addition, Tang is also a part of the third season of Netflix's Slasher. The first season of Jupiter's Legacy is currently in production and set to premiere in 2020. It is directed by Steven S. DeKnight, according to The Hollywood Reporter.
AsAmNews has Asian America in its heart. We're an all-volunteer effort of dedicated staff and interns. Check out our Twitter feed and Facebook page for more content. Please consider interning, joining our staff or submitting a story.