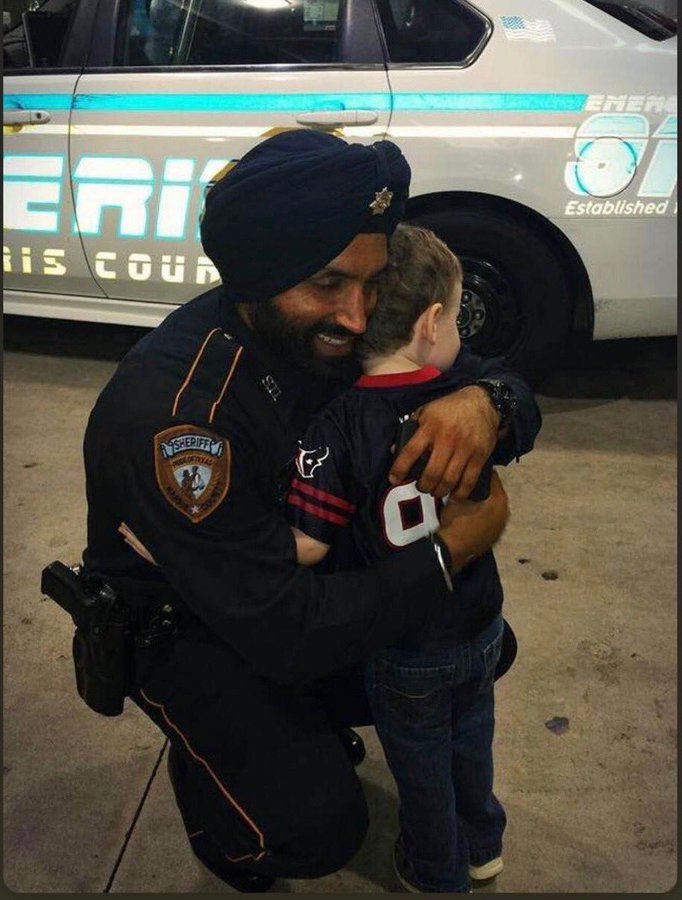 Friends and colleagues near Houston this weekend fondly remembered fallen deputy Sandeep Dhaliwal as both a pioneer and a man dedicated to community service.
The Harris County Sheriff Deputy made history as the first Sikh to become a deputy in his department.
Dhaliwal also made national headlines when the Harris County sheriff in 2015 announced that he would be allowed to wear a turban and grow a beard, as per the Sikh religion, while on duty.
More importantly, the Houston Chronicle reports, he showed religious minority groups across America that they, too, could serve their communities without compromising their faith.
Dhaliwal believed that the Sikh ideals of peace, equality and love-inspired service were also central to police work.
"As a Sikh American, I felt the need to represent the Sikh community in law enforcement," he said in an NBC News interview in 2015. "Serving in the police force is natural to us, as Sikhs value service."
Outside of his police duties, Dhaliwal volunteered in the Sikh community and committed himself to charitable work. He led youth services at the temple, and had planned to implement a bus service for the elderly before his death. During Hurricane Harvey, he worked with a national Sikh group to deliver donated goods to victims.
Harris County Sheriff Ed Gonzalez said that even Dhaliwal's last actions were ones of service.
"He's an incredible loss not only to our [Harris County Sheriff's Office] family but to the entire community," Gonzalez said in a tweet Friday evening, accompanying the post with a photo of Dhaliwal hugging a child.
Houston mayor Sylvester Turner wrote on Twitter Friday afternoon that he stood with Dhaliwal's family and the Sikh community.
"He represented the diversity and inclusiveness of our community and everything that is good," Turner wrote. "Evil you do not win here."
On Friday, Dhaliwal pulled over a car for a traffic stop in the Cypress area, according to the Houston Chronicle. Harris County Sheriff's Office Maj. Mike Lee said there were no signs of confrontation between Dhaliwal and the suspect on dashcam video. However, moments later when Dhaliwal returned to his police car, the suspect ran up to him and shot him in the head multiple times.
Dhaliwal died at the hospital. He was 42 and has a wife and three children.
Prosecutors charged Robert Solis, 47, late Friday with capital murder. The Sheriff described the killing as being executed in a "coldblooded manner, ambush-style," according to the Washington Post's report.
AsAmNews has Asian America in its heart. We're an all-volunteer effort of dedicated staff and interns. Check out our Twitter feed and Facebook page for more content. Please consider interning, joining our staff or submitting a story.