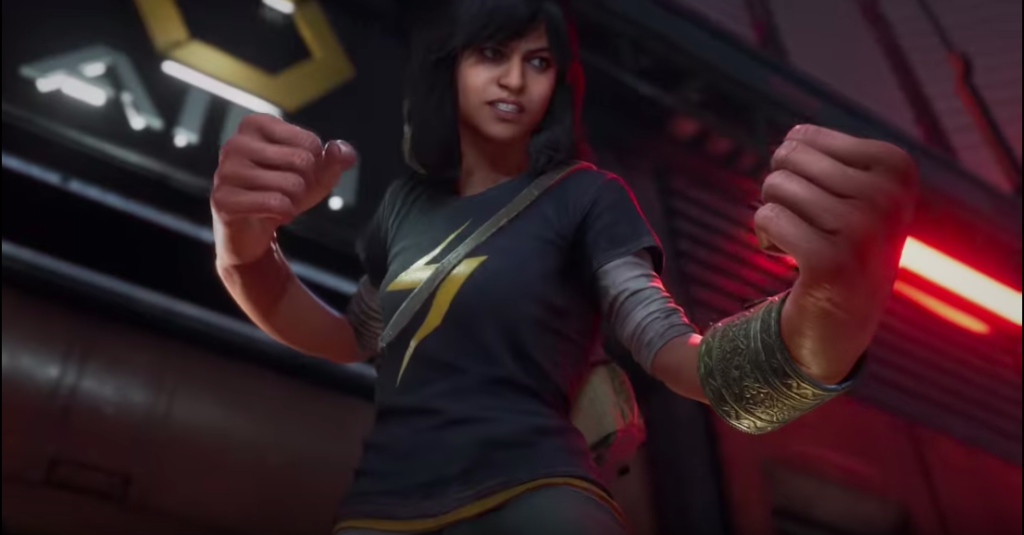 In Marvel comics, Kamala Khan describes herself as a "weird kid from Jersey who didn't fit in." Now the girl who becomes the superhero Ms. Marvel is continuing to stand out.
Marvel revealed Kamala as the star of the upcoming video game Marvel's Avengers during a New York Comic Con panel last week, Esquire reports.
The Pakistani American superhero is joined in the game by five other playable characters: Captain America, Thor, Iron Man, Black Widow and Hulk. According to Entertainment Weekly, Marvel's Avengers narrative designer Hannah MacLeod said that although all six heroes are main characters, Kamala is the protagonist.
"You'll experience our original story through her unique perspective," MacLeod said.
The character of Kamala Khan, created in 2013, is Marvel's first Muslim comic book headliner. She is introduced in the comics as a high school student from New Jersey who is a superhero fangirl.
The video game trailer for Marvel's Avengers shows Khan developing her own shapeshifting powers as Ms. Marvel and attempting to lead a superhero uprising after the Avengers disband and superheroes are outlawed.
Entertainment Weekly reports that the game will involve single-player story missions that progress the narrative as well as "warzone" levels that can be played solo or up to four players at a time.
Kamala has previously appeared in a Nintendo video game, and according to Esquire, there are reportedly also plans for a Ms. Marvel Disney+ TV series in the works.
For now, fans of Kamala can look forward to seeing the superhero on May 15, when Entertainment Weekly reports that Marvel's Avengers will launch on Playstation 4, Xbox One, Stadium and PC.
AsAmNews has Asian America in its heart. We're an all-volunteer effort of dedicated staff and interns. Check out our new Instagram account. Go to our Twitter feed and Facebook page for more content. Please consider interning, joining our staff or submitting a story.