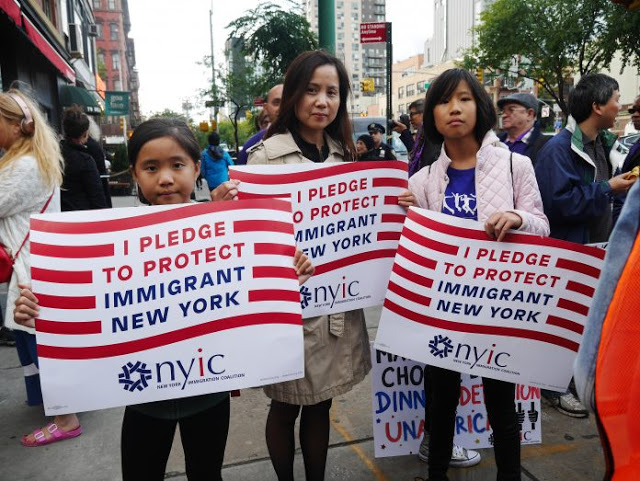 The Trump administration's proposals to limit immigration were dealt several blows Friday when the courts blocked a proposal to reject those would-be immigrants who might receive public assistance and another judge blocked the diversion of military funds to build a border wall and California passed a law to ban private prisons detaining immigrants.

Federal courts in New York, Washington state and California blocked a proposed rule that would've made it easier for the Trump administration to reject green card and visa applications filed by low-income immigrants whom the government determines are or might become a burden on U.S. taxpayers.


In addition, another judge blocked the diversion of Pentagon funding to build Trump's border wall and California passed a law that would phase out private prisons, including those holding immigrants waiting for their hearings or waiting to be deported.


"It is repugnant to the American Dream of the opportunity for prosperity, success through hard work and upward mobility," said US District Judge George Daniels in New York. "Immigrants have always come to this country seeking a better life for themselves and their posterity — with or without help, most succeed."


"This new definition essentially changes the public charge assessment into a benefits issue, rather than an inquiry about self-subsistence, such that any individual who is deemed likely to accept a benefit is considered a public charge," he wrote as he issued a issued a temporary nationwide injunction.
"Receipt of a benefit, however, does not necessarily indicate that the individual is unable to support herself."
"There is no logic to this framework," he added.

A federal judge in Washington state also blocked the regulation nationwide, while a third district court judge in San Francisco said the administration could not enforce the rule within the jurisdiction of the 9th Circuit Court of Appeals.

The proposed rule would have gone into effect Tuesday. It imposed an unprecedented test to assess future benefits use that will penalize immigrant children, immigrant seniors, and all immigrants who are low-income, limited English proficient, and lack access to private health insurance, educational opportunities, and credit.

According to a report by Migration Policy Institute, more than 941,000 recent green card holders, including 300,000 from Asian countries, would likely have been excluded if the rule had already been in effect when they applied.

The Trump administration has intentionally sought to scare immigrants and their families from using public benefits. Since the rule change was proposed a year ago, over 13% of immigrant adults are reported to have dropped their use of public benefits out of fear of risking their future green card status.

The outcry from immigration advocates was almost immediate and drew over 260,000 comments.

"Public benefits are essential to helping families thrive," said Asian American Advancing Justice in a statement. "Weighing the likelihood of future benefit use, along with discriminatory factors such as English language proficiency and the age of an aspiring citizen, is unjust. The administration has intentionally sought to scare immigrants and their families from using public benefits."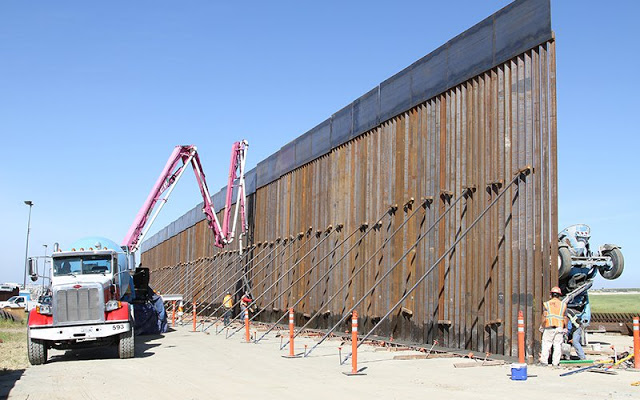 Another federal judge ruled Friday that Trump violated federal law when he used his declaration of a national emergency to get millions for building a wall on the southern border.
Federal District Court Judge David Briones said the president's order violated a provision of the budget law approved by Congress which said "none of the funds made available in this or any other appropriation may be used to increase" the funding for the wall project.
"The president's proclamation is unlawful," the Texas judge wrote.
In January the president asked for $5.7 billion to build "a steel barrier for the Southwest border," but Congress approved only $1.375 billion. In February, By declaring a national emergency Trump was able to divert money intended for Pentagon construction projects for his pet project.


The DOJ will likely appeal the Texas ruling.

Also, California's Gov. Gavin Newsom signed AB 32 into law, which, by 2028 will eliminate the role for-profit companies play in the state's carceral system, effectively banning private prisons statewide. Under this law, private prisons in the state would be phased out by 2028 and all other private facilities—including immigration detention centers—would be unable to renew their contracts and eventually be phased out as well. The Immigrant Legal Resource Center (ILRC), an advocacy group that supported AB 32's passage in the California State Legislature, commends Gov. Newsom, Assembly member Rob Bonta, who sponsored the bill, and the grassroots organizations that supported this historic bill that disavows private prison companies.
AsAmNews has Asian America in its heart. We're an all-volunteer effort of dedicated staff and interns. Check out our new Instagram account. Go to our Twitter feed and Facebook page for more content. Please consider interning, joining our staff or submitting a story