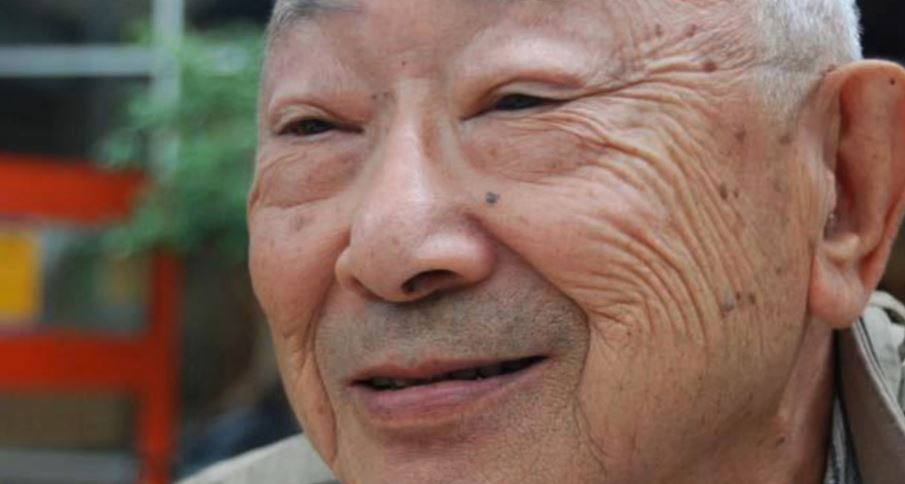 A Japanese American actor who first joined a theatre group while being incarcerated at Tule Lake has died at the age of 96. Hiroshi Kashiwagi would have turned 97 next Friday, according to Ikeibi Films.
Kashiwagi appeared in several plays including The Plums Can Wait, Laughter and False Team, Live Oak Store, Voices from Japanese America, Mondai wa Akira and The Betrayed.
He won an American Book Award for Swimming in the American: A Memoir and Selected Writings and he appeared in two Ikiebi Films, The Virtues of Corned Beef Hash and Infinity & Chashu Ramen. He also worked with Ridley Scott on the film, Black Rain.
The body of his work earned him an invite to visit the White House in 2011.
"We just happened to be at a table where the poets, musicians and the President and Mrs. Obama entered from the Green Room and when they exited the same way — President Obama and Mrs. Obama shaking the hands of the people along the way — my wife and I got to shake their hands," he wrote for Nichibei.
"For whatever reason, I just feel blessed for this once-in-a-lifetime experience. It has been awesome. All I can say is: life has been mighty good," he wrote.
According to Wikipedia, he was born in Sacramento, CA in 1922. The government sent him and his family to Tule Lake Incarceration Camp during WWII after they refused to answer yes to the loyalty question.
He went on to graduate from UCLA and earned a degree in oriental languages. He would later receive his Master of Library Science degree from UC Berkeley.
Kirwin Birk of Ikeibi Films spent quite a lot of time with Kashiwagi promoting their films together.
"Hiroshi was first and foremost a theater actor. He enjoyed doing films but it was the stage, the footlights and the greasepaint that he truly loved," Berk wrote.
"Many have spoken about his role as an activist, his tireless work for civil rights, his importance to the Japanese American community. His legacy is undeniable. His place in our history indisputable.
"We will never forget that Hiroshi. We owe him a great debt."
AsAmNews has Asian America in its heart. We're an all-volunteer effort of dedicated staff and interns. Check out our new Instagram account. Go to our Twitter feed and Facebook page for more content. Please consider interning, joining our staff or submitting a story.