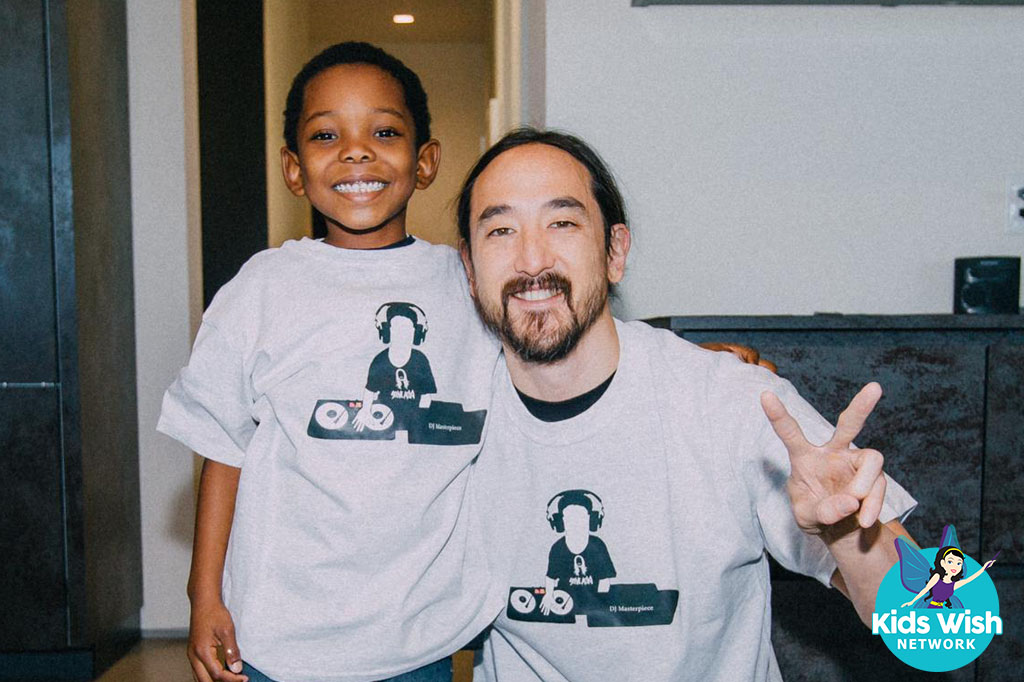 Electronic dance musician Steve Aoki brought a little joy to the family of a six-year-old boy suffering a life threatening illness.
Aoki granted Jamar his wish by inviting him into his home in Las Vegas and giving him music lessons.
The event was organized by the non-profit Kids Wish Network which is run by executive director Tam Lai.
"Seeing them play the piano together was a beautiful moment," said his mom Shekia.
Jamar has dreamed of becoming a DJ since the age of two. Aoki fully expects the young boy to achieve his goal.
" When you're that young and you are magnetically drawn to instruments, it's just bound to happen,' he explained to The Daily Mail.
The two even exchanged autographs.
AsAmNews has Asian America in its heart. We're an all-volunteer effort of dedicated staff and interns. Check out our new Instagram account. Go to our Twitter feed and Facebook page for more content. Please consider interning, joining our staff or submitting a story.