The Screen Actors Guild overlooked the work of Asians and Asian Americans this year in its nominations for SAG Awards. The nominations for the awards were announced Thursday (Dec. 11) with the noticeable omission of some some strong performances by AAPI actors.

The Farewell's Awkwafina, who just a few days ago nabbed a nomination as an actress for the Golden Globes and was named one of the Entertainers of the Year by Entertainment Weekly, didn't even merit a mention by her acting peers.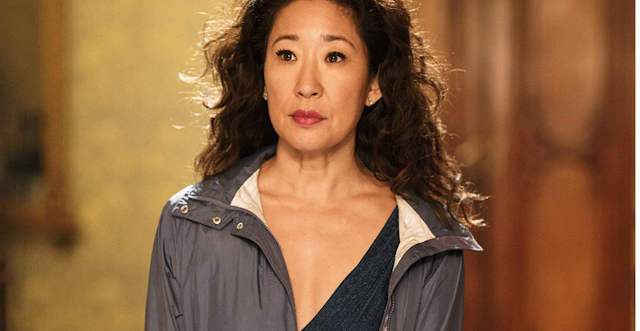 It's hard to fathom what changed on Killing Eve from 2018 to 2019? Sandra Oh, who won last year as Best Actress for her role in Killing Eve, was omitted this year. However, her costar Jodie Comer, like in the Golden Globes, earned a nomination for Best Actress in a Drama Series.Was it the blonde's turn, or what?
I love The Walking Dead, but it's nomination in the Stunts or Action in a Television Series is puzzling. How can clobbering zombies in the head compare to the outstanding Hong Kong-style martial arts, with its choreography of leaps and bounds that was the mainstay of Into the Badlands?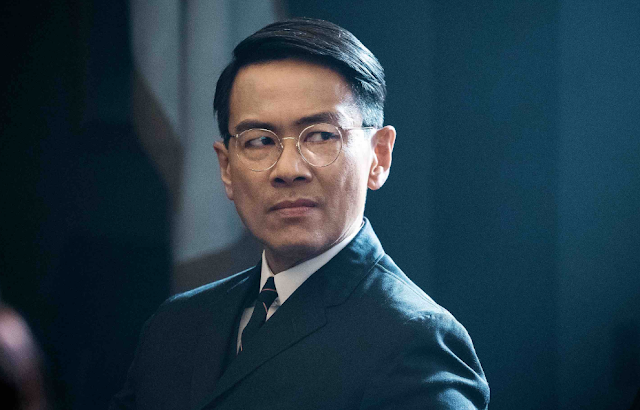 My personal favorite, Joel Dela Fuente's unstereotypical, nuanced portrayal of Kempeitai Chief Inspector Takeshi Kido in The Man in the High Castle was overlooked. Apparently, not enough voters caught the show on Hulu to appreciate the most complete, most-rounded Asian character on TV.
To be fair, the lack of any Asian or Asian American nominations speaks to the shortage of productions showcasing Asian and Asian American actors. In comparison to the hundreds of productions for white actors and the dozens of productions featuring black performers, productions featuring dramatic or comedic opportunities for Asian and Asian American actors can still be counted in one, maybe two, hands.


This year, there was no production to equal The Assassination of Gianni Versace — in terms of exposure to the American public — which earned Filipino American actor Darren Chris a bevy of awards last year for portraying the gay, delusional, flamboyant killer Filipino American Andrew Cunanan, a once-in-a-lifetime role.


Unlike the Oscars, which are influenced by PR contests between studios and sometimes dubbed a popularity contest, the SAG Awards are supposed to be given to acting performances as voted by other actors. Or, maybe, Hollywood voters, which make up most of SAG's membership, have an aversion films where you have to read subtitles.
Thank goodness for Bong Joon-Ho's movie, Parasite, or otherwise, Asian and Asian American actors would be completely shut out this year. Parasite's Korean cast was nominated for Best Ensemble Cast in A Dramatic Movie.


Its hard to explain some of the nominations and why some worthy performances overlooked. Perhaps it tells more about the viewing habits of actors that lean in favor of English accents, histrionics over subtlety, familiar faces and the uncomplicated, tried and tested themes over something new and different, ie. the Asian or Asian American experience.
AsAmNews has Asian America in its heart. We're an all-volunteer effort of dedicated staff and interns. Check out our new Instagram account. Go to our Twitter feed and Facebook page for more content. Please consider interning, joining our staff or submitting a story.