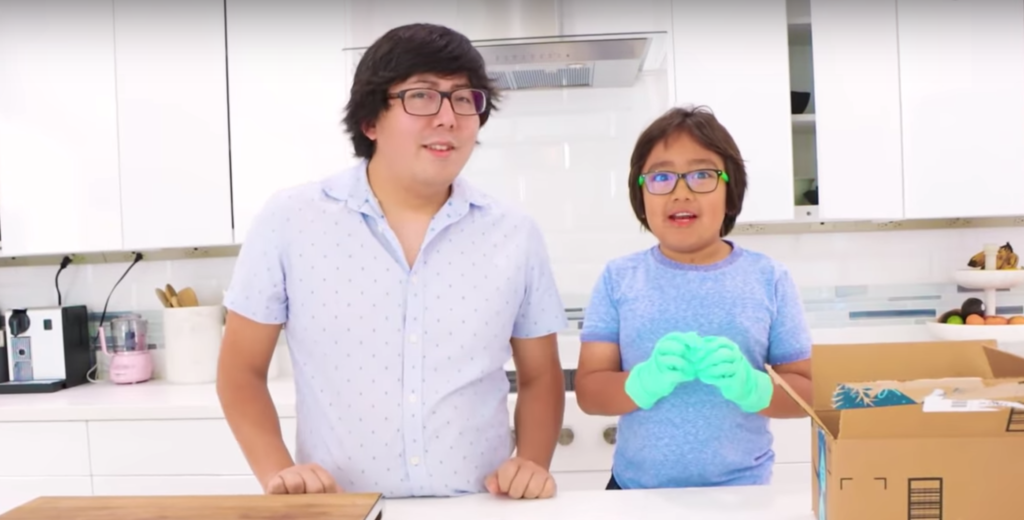 Eight-year-old Ryan Kaji tops Forbes' list of highest paid YouTubers yet again this year, reports NextShark.
Kaji's parents started his channel Ryan ToysReview in 2015 when he was only three years old, reviewing toys for kids. Now named Ryan's World and with a following of 23 million subscribers, the channel has expanded to include science experiments and DIY crafts.
He also shares videos of pretend play sessions with his Vietnamese American mother Loan Guan and Japanese American father Shion Guan.
Kaji topped Forbes' 2018 list as well at $22 million in earnings, having risen above other popular channels with significantly more subscribers such as PewDiePie (102M subscribers) and Dude Perfect (47.7M subscribers).
Other Asians who made the Forbes top 10 list this year are Korean-Chinese Canadian gamer Evan Fong (VanossGaming) at #10, earning $11.5 million, and Korean American gamer Mark Fischbach (Markiplier) at #7, earning $13 million.
Check out their channels:
AsAmNews has Asian America in its heart. We're an all-volunteer effort of dedicated staff and interns. Check out our new Instagram account. Go to our Twitter feed and Facebook page for more content. Please consider interning, joining our staff or submitting a story.