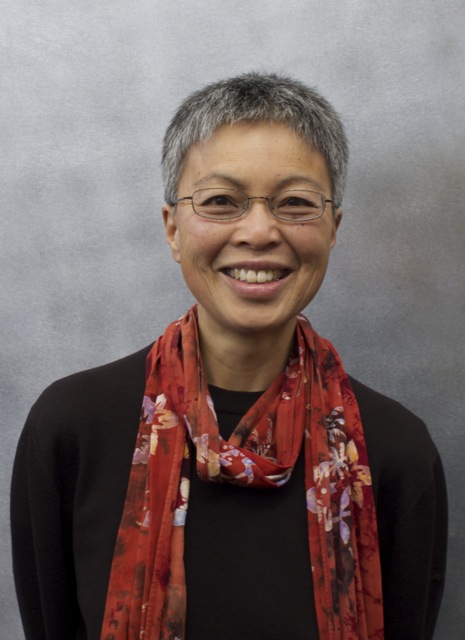 By Louis Chan, AsAmNews National Correspondent
Many give their teacher an apple to express their appreciation, but what do you do for a librarian?
Nearly a dozen people chose to nominate Janet Tom for the annual I Love my Librarian award. This month, the San Franciscan will be one of ten people nationwide to be honored with the award by the American Library Association.
Most of those who nominated her are library patrons who participated in a series of eight programs she organized on death and dying.
"As I myself am getting older, I was interested in learning more about death and dying," she told AsAmNews. It's a topic that most people don't want to talk about, including our own Asian and Asian American community.
"I'm in my sixties now," Tom continued. "Both of my parents have passed. When I was forty, besides watching my parents grow older and more frail, a few friends the same age as me, began dying, one after another. How could this happen, I thought. They were in the prime of their lives with career, family, everything."
The program has touched many as evidenced by the nominations she received. The award recognizes Tom's creativity and for sparking curiosity in library patrons. Her program has been described as instrumental in helping people deal with grief and breaking down the stigma of talking about mortality.

"Janet brings taboo subjects out of the dark and presents them with care and respect," said one of those who nominated Tom, Vickie Lew.
"I was one of the main hands-on caregivers for my parents before they died. The eight programs of the Death & Dying series helped me process this profound experience," said Randi Thompson-Story.
"It really helped me to see so many people willing to think about a sad subject. I felt safe with my feelings of missing my parents who have both passed on." Shirley Toy wrote in her nomination.
Toy first met Tom at the San Francisco Chinese Alzheimer's Forum sponsored by the Alzheimer's Association of Northern California and held at the San Francisco Public Library. 150 people last month attended the forum which Tom helped to organize at the urging of Edie Yau, the Alzheimer's Association Northern California director of diversity and inclusion.
Tom suspects a lot of older Chinese people may have Alzheimer's or want to know more about it. She says their American-born children may not be fluent in Chinese so the Association conducts the forum in both English and Cantonese.
She reluctantly agreed to talk to AsAmNews in the hopes of encouraging others to pursue careers as librarians.
"For us who work in public libraries, we are playing a much more active role in the community. One way of course, is by putting on programs that are of interest to the community. And how does one find out what people are interested in? For me, I go to community meetings of subjects I'm interested in and I talk to people about what their concerns are, what they're interested in, what they would like to see in the way of programs," said Tom.
Speaking specifically to Asian Americans, Tom feels working as a librarian gives her a strong opportunity to connect with her own community.
"Studies show that people, especially new immigrants, feel more welcome when they see someone who looks like them working inside. So I feel like by us working there, we are inviting our communities to come in and use our libraries as their community living room, where they can come, bring their kids, do their homework or study, check out our graphic novels, read the paper or magazines, borrow DVDs, CDs, and of yes, our books! said Tom.
Tom will receive her award in Philadelphia on Jan. 25 at the annual American Library Association Midwinter Meeting & Exhibits.
AsAmNews has Asian America in its heart. We're an all-volunteer effort of dedicated staff and interns. Check out our new Instagram account. Go to our  Twitter feed and Facebook page for more content. Please consider interning, joining our staff or submitting a story.