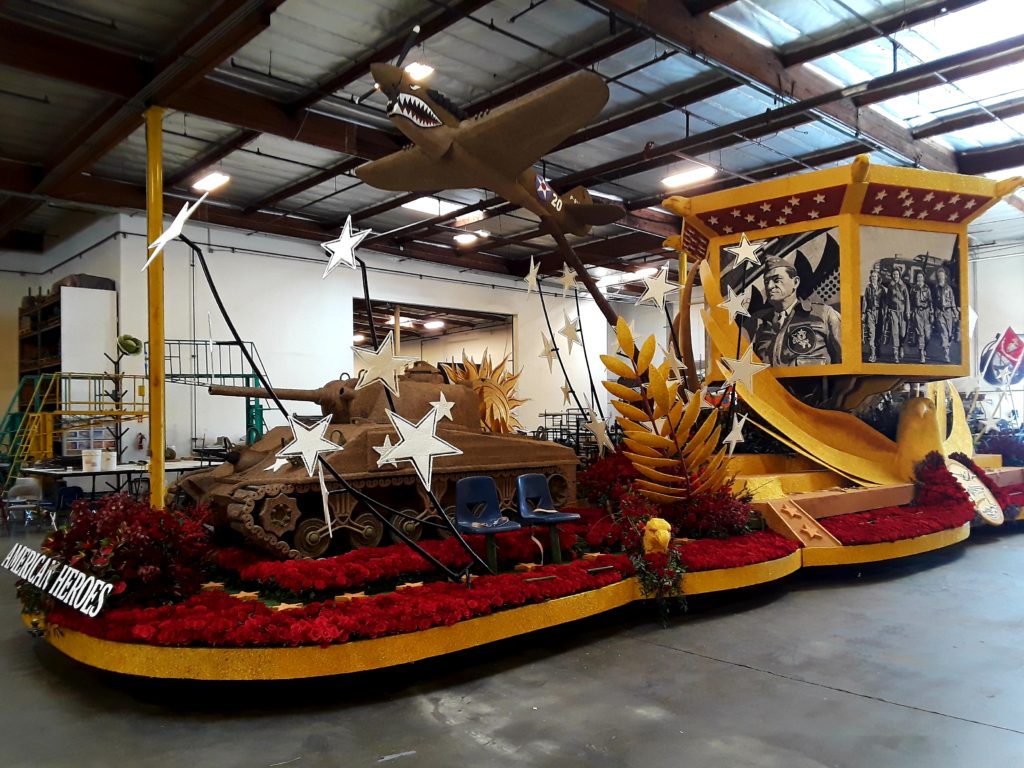 By Erin Chew, AsAmNews Staff Writer
(Update from the editor: The Tournament of Roses Parade today honored the American Heroes Float from the Chinese American Heritage Foundation with its Extraordinaire Award for the most extraordinary float. The float included photos of Native American Code Breakers and women veterans to honor not only Chinese American veterans, but also all minority veterans).
In mid November I was invited by founder of the Chinese American Heritage Foundation (Boston based), Wilson Lee, to check out the early progress of the Chinese float which will grace the streets of the Rose Parade on New Years Day 2020. At that time, it was still in the very early stages and it was difficult to envision what the real life float would look like, even though I was shown a poster of the design. Having the opportunity to meet founder Lee and his wife Esther Lee, who serves as the foundation's chairperson and president, I was inspired by their resilience and determination to ensure Chinese Americans were represented at the parade.
This has always been their resolve, despite setbacks such as the Chinese American float for the 2019 Rose Parade catching fire and having to be towed off the route.
That year, the float commemorated the Transcontinental Railroad workers 150 years ago and featured a number of descendants of the Chinese railroad workers, Lee being a descendant himself.
At that time, he told Pasadena Star News that:
"If the float endured a little mishap, so be it," he said. "It pales in comparison to the hardships that our ancestors endured 150 years ago to make the railroad complete. Think about it — the difficulty in building the Transcontinental Railroad across the Sierra Nevada mountains, across valleys, across deserts, that's the hardship."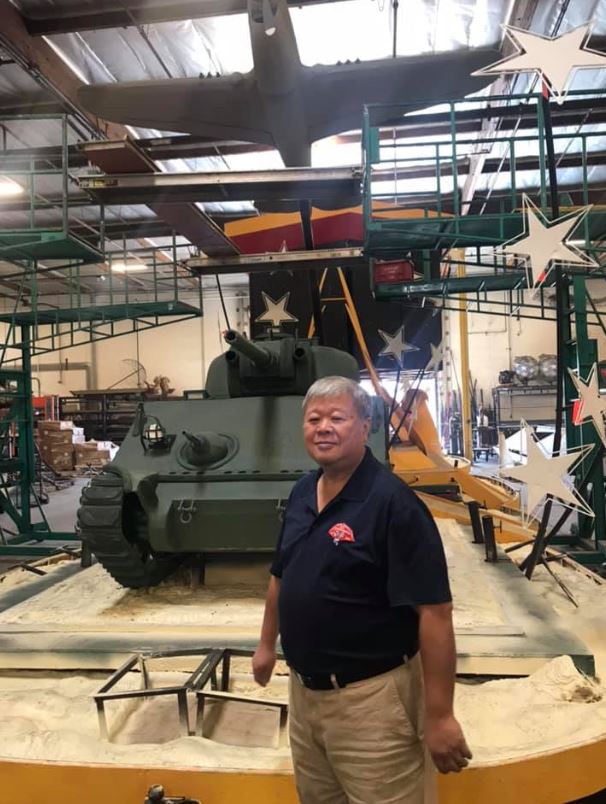 It is this "enduring" attitude and determination which I saw when I met him and his wife and was completely enamored and inspired by this simple act of ensuring Chinese American voices past and present are heard in the parade (where there traditionally was none). As Lee gave me a guided tour of the work being done on the float, with the 2020 theme commemorating "American Heroes", I asked him why he and his wife Esther wanted to do this, and even lay down their own money as a deposit to book a spot at the parade while they fundraised.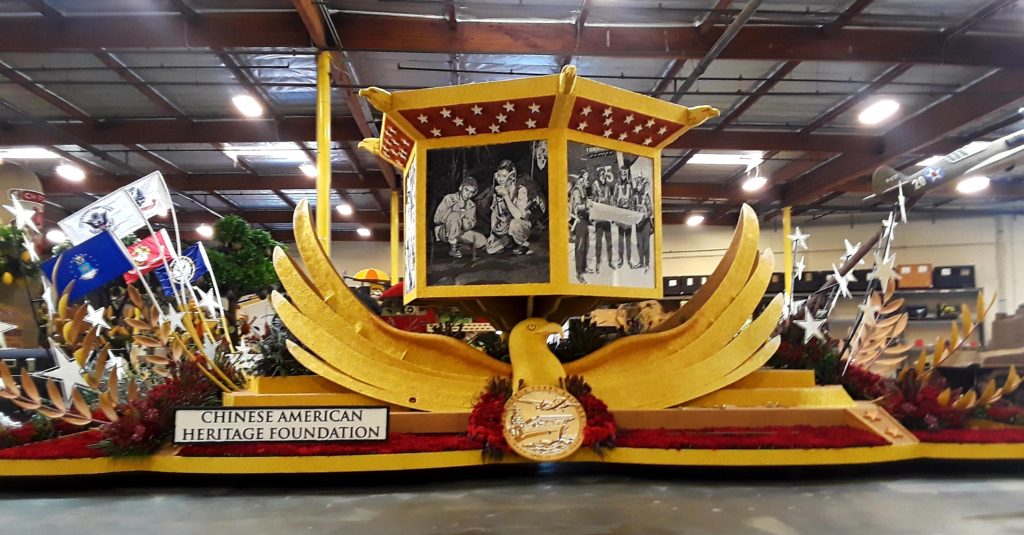 "It is important that we have a voice at this parade and show the current and future generations of Chinese Americans that we are present. Esther and I have been working in the Chinese American community for a long time (particularly in Boston), have seen and experienced many things and this is a great way to give back and show how visible we are."
Despite this being a "Chinese American" float, Lee tells me that it is titled "American Heroes" to commemorate ALL "American Heroes" of color. He told me that it is more important to unite as people of color, because we all experience commonalities in terms of cultural values and the perils of racism and discrimination in the past and present. Lee also stated that Americans of color have greatly contributed to the fabric of the USA and have fought many wars and conflicts for the US, yet they are still not as "visible" as they should be.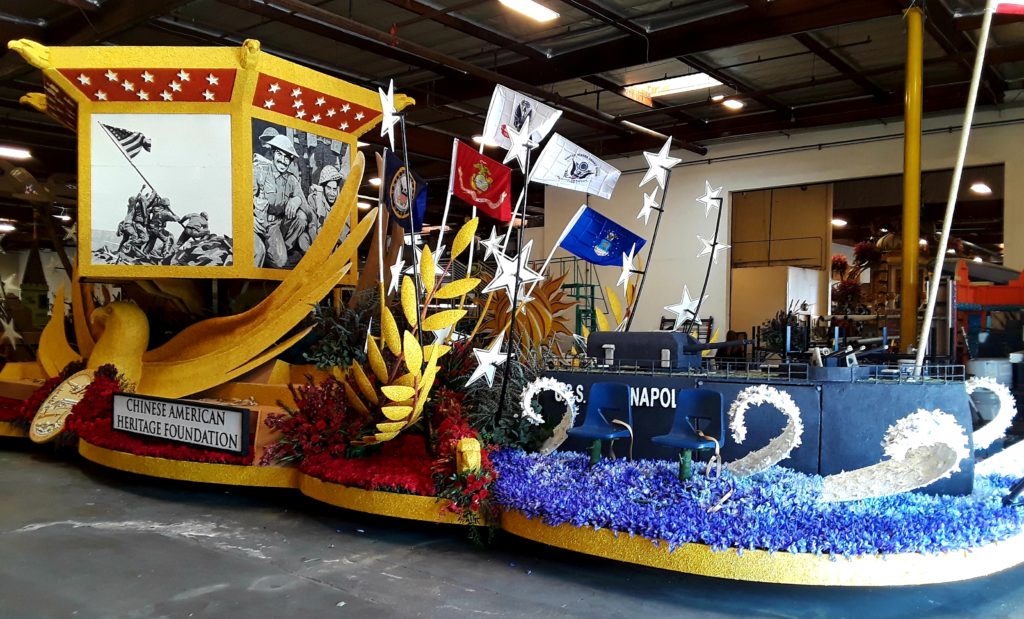 "As a proud Chinese American, I am a firm believer that we must all work together as "Americans of color". Our float commemorates this and we will have "American heroes" who represent this diversity displayed and on our float on the day."
Among those who will be on the float are former Transportation Secretary Norman Mineta and his wife Danealia, Congresswoman Judy Chu, actress Nancy Kwan, and veterans Maj. Gen Garrett Yee, USA and Lawson Sakai.
AsAmNews has Asian America in its heart. We're an all-volunteer effort of dedicated staff and interns. Check out our new Instagram account. Go to our Twitter feed and Facebook page for more content. Please consider interning, joining our staff or submitting a story.