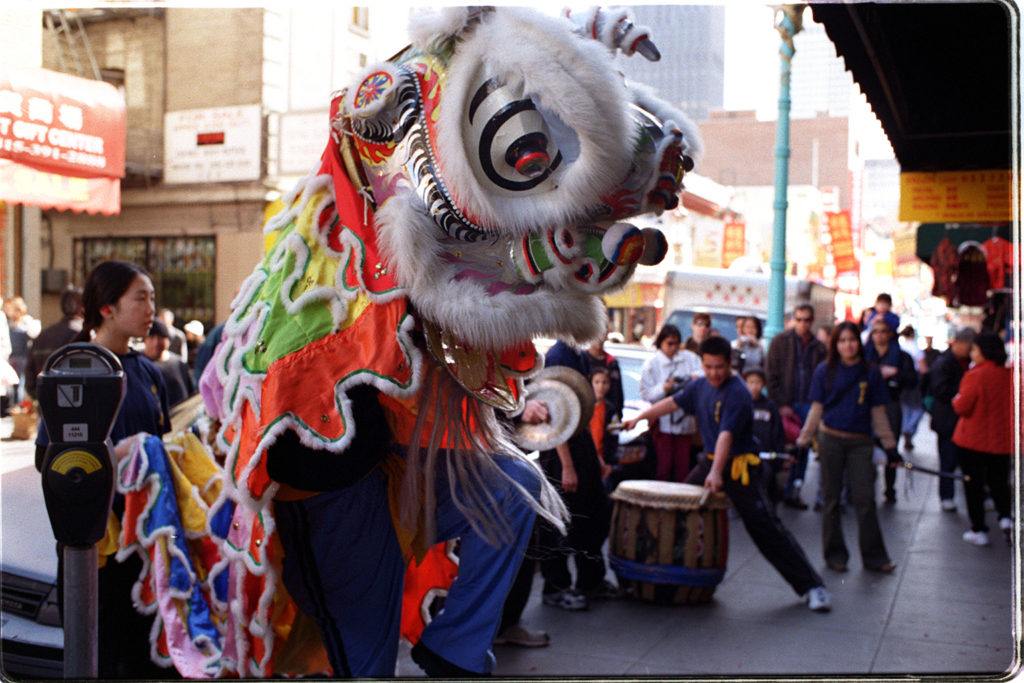 Photo by Nancy Wong via Wikimedia Commons (CC BY-SA 4.0).
Holiday seasons are often marked by a rise in crime, as front-door packages get snatched by porch pirates and as pickpockets make their way through crowded malls filled with shoppers. This Lunar New Year is no exception, with law enforcement increasing activity in San Francisco's and Oakland's Chinatowns to prevent celebrating residents from being targeted, reports SFist.
Seniors who are walking alone or carrying bags are already at high risk of being targeted by criminals. The gifting of cash-filled red envelopes is a significant element of ringing in the new year, and, according to Oakland police, criminals are very well aware of the pervasive tradition.
A 2014 NY Times article discussed an increase in crime during the Lunar New Year season in some of New York's Asian neighborhoods, prompting officials to urge residents to avoid red and gold holiday decorations that flag their homes as targets for criminals.
Police across multiple different California East Bay cities have announced their intentions to be on high alert for the next three weeks.
Oakland police held a press conference on Monday warning the neighborhood of increased crime, according to KRON4.
"We have two foot patrol officers here, that's normal and were adding an additional two in the mornings and evenings as well," said Oakland Police Officer Alan Yu. "If we're talking electronic crimes, it's downtown as well as anywhere. There's a lot of cafes or coffee shops where victims are most likely unaware or doing something else."
San Francisco's Chinatown has been making headlines over the last year for various incidents in which elderly residents were seemingly targeted for petty theft and even violent robberies.
In July, three men attacked a 56-year-old city resident in broad daylight, stealing his wrist watch. A 69-year-old city resident who tried to intervene was knocked unconscious, and so far, two suspects have been arrested.
In November, a violent Chinatown purse snatching was followed a day later by an attempted robbery in which three elderly men were assaulted before the suspects fled in a vehicle.
Officials are advising people to be aware of their surroundings, hide any valuables, and avoid walking alone at night.
The new year festivities will continue on, with San Francisco's annual Chinese New Year Parade taking place on February 8.
AsAmNews has Asian America in its heart. We're an all-volunteer effort of dedicated staff and interns. Check out our new Instagram account. Go to our Twitter feed and Facebook page for more content. Please consider interning, joining our staff, or submitting a story.