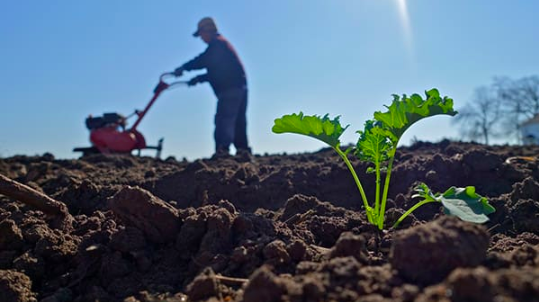 The Hmong American Farmers Association was one of five nonprofits selected to receive $175,000 through Google's Impact Challenge in Minnesota, which asked local nonprofit innovators and social entrepreneurs how they would make their community a better place.
HAFA seeks to advance the economic prosperity of Hmong farming families in Minnesota, who lead the Twin Cities local food economy but continue to face many barriers, according to the organization's website.
For the Impact Challenge, HAFA proposed launching a community-supported agriculture box that would provide a weekly supply of fresh, locally grown, healthy food to low-income and food-insecure families in the Twin Cities metropolitan area. 
"Our project melds our existing mission – supporting Hmong refugee farmers – with an innovative new concept that brings locally grown foods to underserved families," co-founder and HAFA executive director Janssen Hang said in a statement.
A panel of local judges selected the winners, Minne Inno reports. In the next stage of the competition, Google will award an additional $125,000 to the organization that receives the most online votes before February 19.
The aims of other winning organizations include increasing the supply of child care in rural Minnesota, breaking the poverty cycle while reducing disparities in STEM careers, training adults in electronics recycling to help those facing employment barriers, and increasing and accelerating creative career opportunities for young people of color.
"We were blown away with the incredibly diverse and innovative proposals from the state's nonprofit organizations that came pouring in after we launched the Impact Challenge," Dan Harbeke, Google's head of public policy and external affairs, said in a statement. "We're excited to see which deserving organization Minnesotans select as their 'People's Choice' winner."
On its website, HAFA has asked supporters to vote so the organization can purchase a new refrigerator truck for future farming operations.
AsAmNews has Asian America in its heart. We're an all-volunteer effort of dedicated staff and interns. Check out our new Instagram account. Go to our Twitter feed and Facebook page for more content. Please consider interning, joining our staff, or submitting a story.