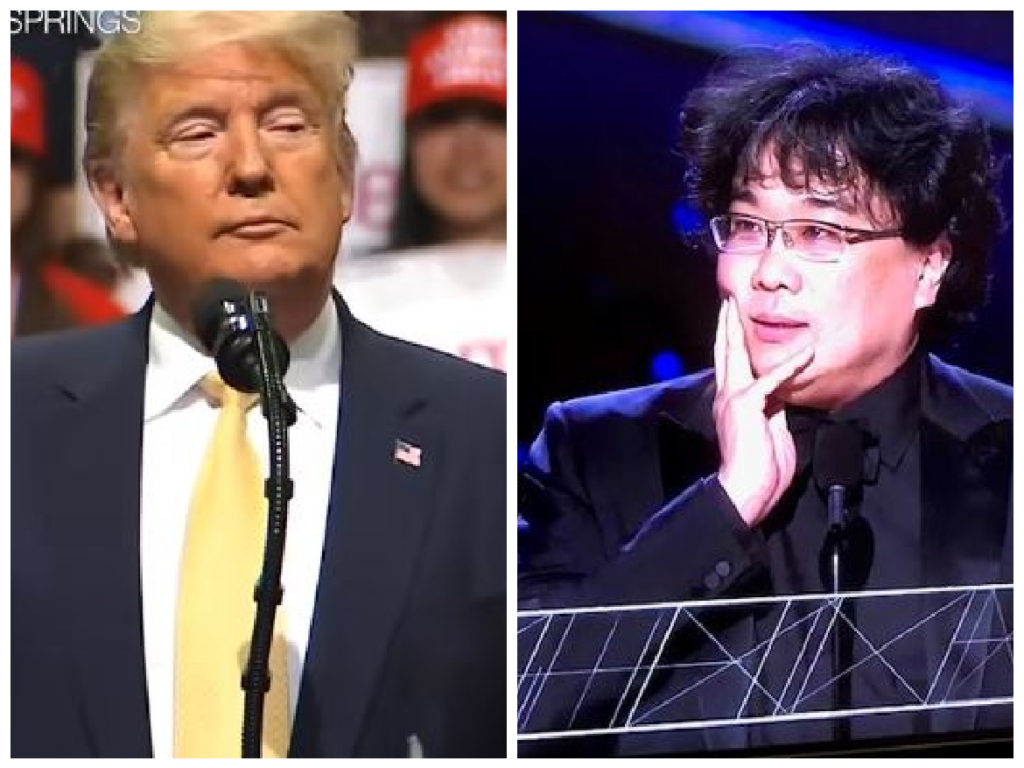 President Trump is expressing outrage that the Academy of Motion Pictures Arts and Sciences awarded Parasite the Oscar for best picture.
Speaking at a campaign rally in Colorado Springs, Trump said "What the hell was that all about? We've got enough problems with South Korea with trade, on top of it they give them the best movie of the year?" he bemoaned.
"So many great movies…the winner is from South Korea! On top of it, they give it the movie for best movie of the year. Was it good? I don't know."
The Oscars is a much more pleasant topic for Trump than Russian interference in the 2020 election on his behalf or his firing of anyone who says something he disagrees with.
Parasite became the first foreign movie ever to win the Best Picture Oscar.
AsAmNews has Asian America in its heart. We're an all-volunteer effort of dedicated staff and interns. Check out our new Instagram account. Go to our Twitter feed and Facebook page for more content. Please consider interning, joining our staff, or submitting a story.