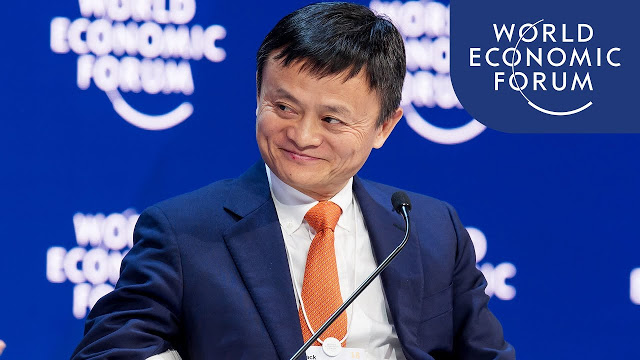 China's tech billionaire Jack Ma has pledged over $2 million towards finding a vaccine for the virus. The World Health Organization (WHO) has declared the epidemic as a public health emergency.

The scientist leading the research is Dr. David Ho, a world-renowned HIV/AIDS researcher with Columbia University, reports the state-run Xinhua news agency.

Ma and Ho are central figures in the race for a cure for the virus that has infected 138,959 confirmed cases and 5,111 deaths. As of Friday afternoon, the US had over 2000 cases with 41 deaths.

Iniitally, Republican political leaders, including Donald Trump insisted in calling COVID-19 the "Wuhan virus" or "China virus" that has prompted racist attacks against Asian Americans.

Ma's grant to Columbia University will support four research teams taking different approaches to the development of drugs or antibodies that could prevent infection or, in individuals already infected, block the continued replication of the virus.
Led by Ho, founding scientific director of the Aaron Diamond AIDS Research Center and a professor of medicine at Columbia, researchers hope to find a vaccine within a year. At present, there is no known vaccine to combat the coronavirus. "Over the past two decades we've seen the emergence of three deadly coronaviruses: SARS, MERS, and now 2019-nCoV," said Ho, who was named Time Magazine's Man of the Year in 1996 for developing the cocktail that has successfully reduced the fatality rate of HIV/AIDS.
"We believe it is likely that new coronaviruses will emerge in the future," said Ho. "The four projects we are now pursuing against 2019-nCoV were chosen because we believe they will lead to the development of a broad spectrum antiviral drug or antibody that could be effective against a wide range of current and future coronaviruses." Ma is a Chinese Canadian and the co-founder and former executive chairman of the Chinese multinational technology conglomerate Alibaba group. Educated in the US, he graduated from Yale University and is owner of the NBA's Brooklyn Nets.
Ma's donation was secured at a time when the Trump administration is implementing a policy combating "Chinese economic espionage" in research, aiming to protect the academic freedom of American institutions. China has increased its spending, becoming the largest contributor to global sciences, according to a count of published research papers.
The Committee of 100, a nonprofit Chinese American organization, found that the number of people of Asian heritage charged with espionage has tripled from 2009 to 2017 and that they have received sentencing that is twice as harsh as those received by other ethnicities. Ho expressed his disapproval in the targeting of China; in a BBC interview, he said, "If you want to implement policies, you should implement them for all, not just the Chinese scientists."
AsAmNews has Asian America in its heart. We're an all-volunteer effort of dedicated staff and interns. Check out our new Instagram account. Go to our Twitter feed and Facebook page for more content. Please consider interning, joining our staff, or submitting a story.