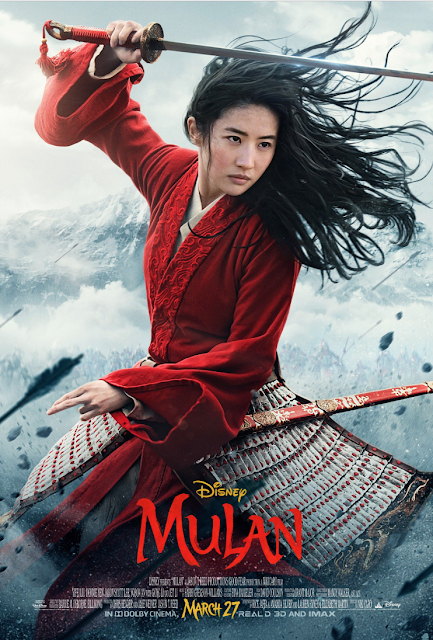 Liu Yifei, the star of Disney's long-awaited movie Mulan has stirred massive criticism from her Chinese fans, once again. The Chinese American actress enraged fans by calling herself "Asian" instead of "Chinese" at the Mulan Premiere.
During the red carpet premiere of Disney's live-action remake of Mulan, the 32-year-old actress was asked what the words from her character's motto "loyal, brave, and true" meant to her by Variety. The star replied, "Loyal, brave, true to her family and also to her true self. [I'm] so proud to be an Asian and just knowing that if we think of something, we're gonna have the opportunity to be the best version of ourselves."
Although weeks have passed (the premier was actually March 9) since Variety uploaded the video, Liu's remarks suddenly caught a foothold in China. Accusations against the Chinese-born actress of not being proud of her cultural identity soon flooded social media.
Chinese netizens shared their disappointment and anger towards Liu through multiple social media posts. According to Radii China, one netizen posted, "Are you ashamed to admit that you're of Chinese descent? I would like to advise Liu Yifei to stop coming here to China to make money." Another said, "Her behavior is ungrateful to her motherland."
Today Online reported that some even accused Liu of forgetting her roots and threatened to blacklist her and her new film. Another commenter, reportedly questioned why Chinese viewers should pay to watch a non-Chinese national playing a legendary Chinese icon like Hua Mulan.
Liu was born in Wuhan, but holds an American citizenship. However, what really angered Chinese fans was that most of Liu's decades-long acting career had been in China.
But this isn't the first time Liu has sparked controversy. Last August, the Chinese American actress shared her avid support to the Hong Kong police to her 65 million followers on Chinese social media platform, Weibo.
According to Slash Film, Liu had written, "I support the Hong Kong police. You can all attack me now. What a shame for Hong Kong."
Her post came amid the waves of 2019 Hong Kong protests when Hong Kong residents came to the streets to oppose against the government's Fugitive Offenders amendment bill and were brutally contained by local police forces.
Soon after, #BoycottMulan began trending on Twitter with users accusing Liu of supporting police brutality and suppressing democracy in Hong Kong. Many social media users urged people to avoid watching Mulan that starred a hypocritical actress playing a character that stood up against oppression.
Disney's live-action remake of Mulan was expected to hit theaters this month. However, with the coronavirus pandemic, the film has been postponed indefinitely.
AsAmNews has Asian America in its heart. We're an all-volunteer effort of dedicated staff and interns. Check out our new Instagram account. Go to our Twitter feed and Facebook page for more content. Please consider interning, joining our staff, or submitting a story.