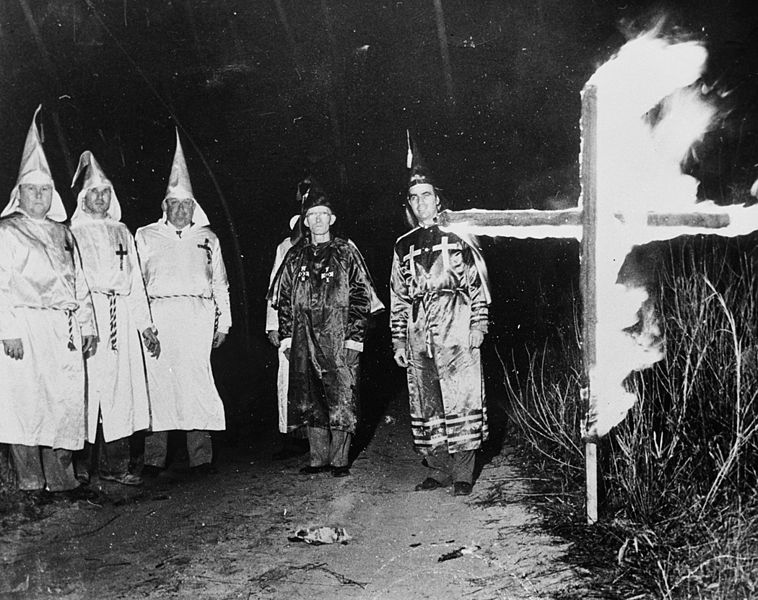 The FBI recently released a chilling warning that White supremacists are urging followers to weaponize coronavirus by spreading it to ethnic minorities, reports Time.
According to the Anti-Defamation League, the groups spread their messaging on the app Telegram where channels associated with racist groups have grown by 6,000 users since March.
"We've seen a number of cases of people suggesting that they should deliberately spread it, making themselves into a bio weapon," says Jacob Davey, a senior research manager at the Institute for Strategic Dialogue, told the magazine. "Which really needs to be taken seriously, even if it is presented in the guise of dark humor."
The FBI became concerned enough that on March 23 it released a warning that "members of extremist groups are encouraging one another to spread the virus, if contracted, through bodily fluids and personal interactions," ABC News reported at the time. The report specifically mentioned Jews and cops as targets.
Time which has been monitoring the messaging on Telegram also reported seeing racist language referring to Mexicans and celebration of news about the virus' spread in Africa and Israel. MSN reports "nonwhite" people have been specifically mentioned as targets in these groups.
AsAmNews has Asian America in its heart. We're an all-volunteer effort of dedicated staff and interns. Check out our new Instagram account. Go to our Twitter feed and Facebook page for more content. Please consider interning, joining our staff, or submitting a story.