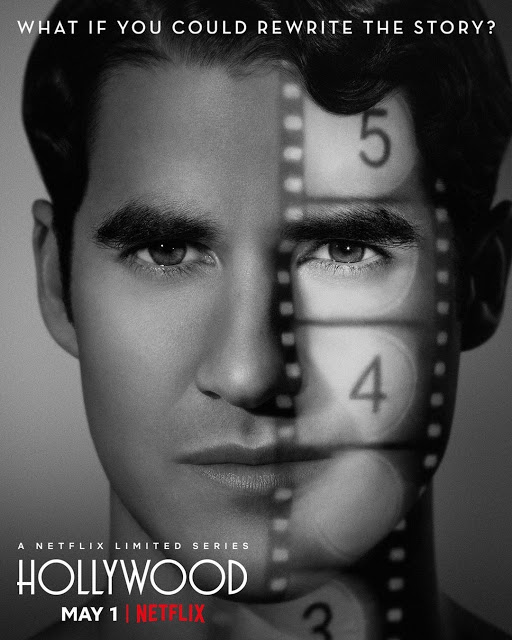 Some three years ago, Darren Criss got into trouble questioning his identity because of his mixed racial heritage — White and Filipino.


Since then, in the roles he's taken and public statements he's made, there is no doubt of his pride in being a Filipino American. In his latest project, Netflix's limited series Hollywood, which debuts May 1 on Netflix, Criss plays Raymond Ainsley, an aspiring movie director who is half Filipino.


It would be the second Filipino American character played by Criss, whose mother is from the Philippines. In 2018, he won plaudits, including an Emmy and Golden Globe, for his portrayal of Filipino American serial killer Andrew Cunanan in American Crime Story: The Assassination of Gianni Versace.

When he won his Golden Globe, he thanked his mother: "This has been a marvelous year for representation in Hollywood, and I am so enormously proud to be a teeny, tiny part of that, as the son of a firecracker Filipino woman."

Hollywood is set in post-World War II, Tinseltown's so-called Golden Age. In reality, it wasn't a golden age for actors of color or the LGBTQ. Just Google Anna May Wong, Rock Hudson or Hattie McDaniel.

Based on the subject matter and the trailer, Criss could very well be up for awards again.

The Ryan Murphy fictional drama follows a group of aspiring actors and filmmakers as they try to make a career in the movies, amid the prejudices stacked against their race, gender, and sexualities.
"We began a lovingly constructed look at how I wished Hollywood would have operated back then; a world where women, gay people, and people of color could flourish," Ryan explains in a statement. "I think the world would be very different than it is today if that happened."

Hollywood has the glitz and glamor associated with that era and features
Criss' character Raymond Ainsley is one of the main characters. Ainsley is a Filipino American passing as White., who "aspires to broaden the stories Hollywood tells."

Criss, who admits he benefited from his looks giving him the ability to portray White characters. [I was] eager to explore what that means for somebody who passes as White in an era where that is a socio-economic advantage," Darren says.


"What does it mean when you're given opportunities, and what is your responsibility to the people in your life who don't have access to those opportunities?"

For those actors of color, those questions are just as relevant in 2020 as they were in 1940s Hollywood. In Raymon Ainsley, Criss appears to be answering those questions raised by his doubters. Nevertheless, perhaps because of ethnic ambiguity, outside of his legion of Filipino American fans, Criss has not been warmly embraced by the Asian Americans since his breakout role in the TV hit Glee. Hollywood may change that.

The series was co-written by Janet Mock, who is part Hawaiian, and features Michelle Krusiec as Anna May Wong, the first Asian American movie star. There will also be bevy. of special-guest-star appearances by Maude Apatow, Mira Sorvino, Rob Reiner, Michelle Krusiec, and Queen Latifah, playing some of the best known actors of that era.

In addition to having one of the lead roles, Criss was also executive producer.

Hollywood debuts on Netflix beginning May 1.
AsAmNews has Asian America in its heart. We're an all-volunteer effort of dedicated staff and interns. Check out our new Instagram account. Go to our Twitter feed and Facebook page for more content. Please consider interning, joining our staff, or submitting a story.