By Shirley L. Ng, AsAmNews Staff Writer
An assault at Seafood Marts in New York's Manhattan Chinatown resulted in four arrests Friday afternoon.
According to NYPD, "Two individuals (male and female) entered the market without masks. The employees at the location approached the individuals and asked if they could put one on. Both individuals refused ,which turned the verbal dispute into a physical altercation. The woman shopper sustained a laceration to her nose and mouth and a male employee sustained bruising to his neck and legs. "
Widely shared video of the arrests were originally posted on WeChat according to some netizens, but found their way to Facebook. The video is recorded by an unnamed woman and explains what she captured in the video in Cantonese.
"There is a lot of trouble today. The woman is trying to cause trouble. There was fighting like it was a world war with the employees and blood was shed. They were asked to wear a mask, and if they don't wear a mask they should leave, but they started to argue and curse "F___ you Chinese people."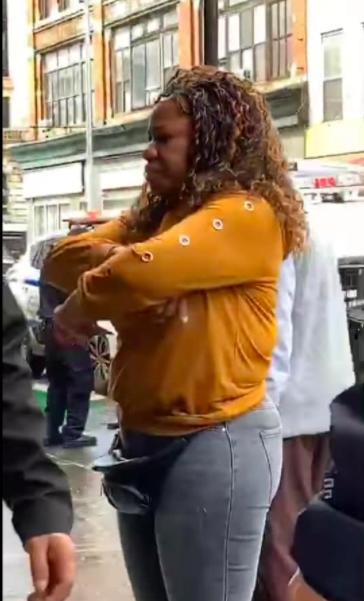 In the video, NYPD has two employees handcuffed while the woman can be heard on video pointing to the male employee saying, "He was the one telling me to get out, screaming at me, telling me to get out his store."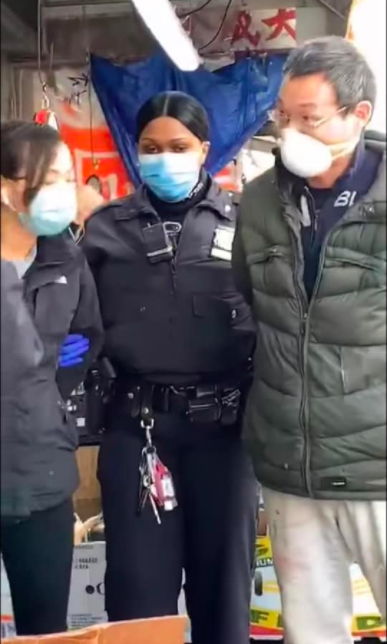 Employees of the market, Xue Liu of Queens, Yan Liu of Brooklyn, Hsiao-Chin Chang of Manhattan and the male shopper, Kutay Lewis of the Bronx were all charged with assault.
There were no charges to the couple for not wearing a mask into the market.
AsAmNews has Asian America in its heart. We're an all-volunteer effort of dedicated staff and interns. Check out our new Instagram account. Go to our Twitter feed and Facebook page for more content. Please consider interning, joining our staff, or submitting a story.