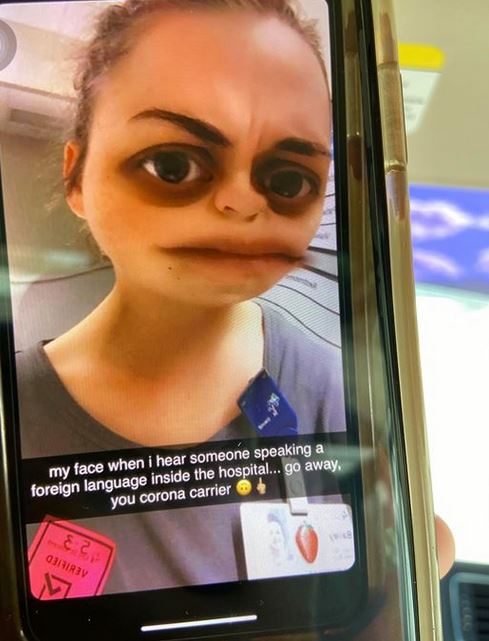 A health worker did a huge disservice to the countless medical professionals risking their lives everyday to save others.
She posted a photo of herself making an ugly face under the caption "my face when I hear someone speaking foreign language inside the hospital…go away, you corona carrier.
The picture was posted by a woman who lives in Little Rock, AR. In her comments, she seems to think the woman in the photo is in her area. However, that is unclear at this time.
The statement is not only racist, but without any semblance of truth. Nothing in the data indicates immigrants are more likely to carry the virus than others.
Secondly, the code of any health care worker is not to run away from someone who's sick, but to care for them and make them better.
Thirdly, being bilingual is an asset, not something to be mocked or denigrated.
AsAmNews has Asian America in its heart. We're an all-volunteer effort of dedicated staff and interns. Check out our new Instagram account. Go to our Twitter feed and Facebook page for more content. Please consider interning, joining our staff, or submitting a story.