A passenger on a New York City F train says another passenger began screaming at her without being provoked, before eventually slapping her phone.
Jess Mo says the woman began mumbling something, but she had her Airpod on and couldn't immediately make out what she said.
"She started yelling and cursing at me, being rude using continuously profanity you f…k Chinese don't speak English, go back to China. She was on my face without the mask on."
Mo began taking video and "told her to get off my face."
"She got even closer and smacked my phone, and continue screaming and harassing me. Thank god A good samaritan elder man had helped me separate that woman for me."
Mo reported the incident to transit's security which told her it would notify the police.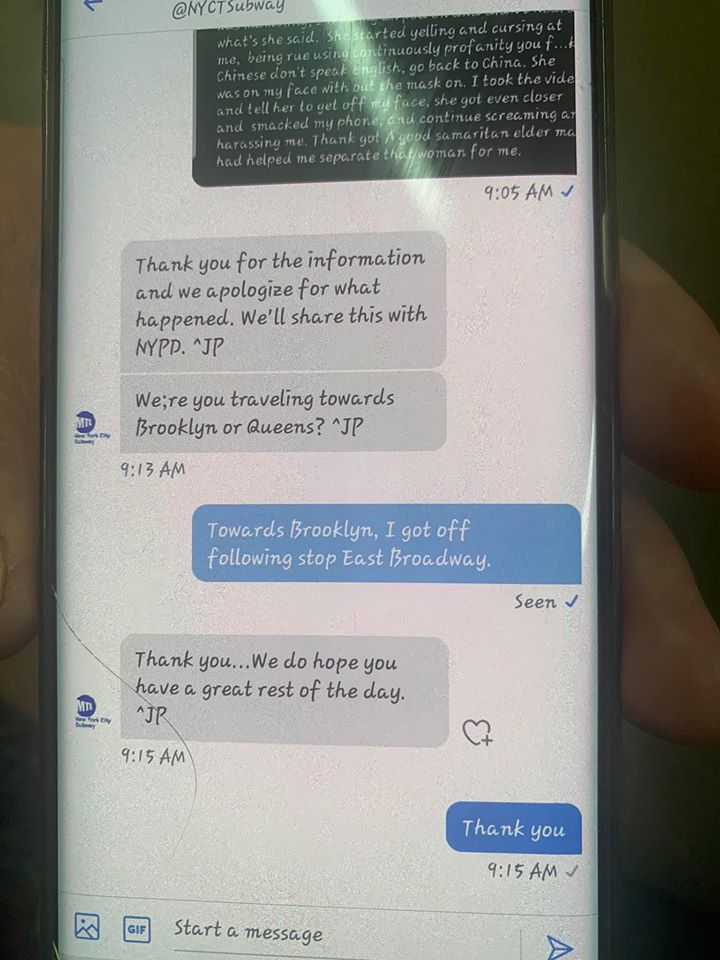 Mo escaped uninjured.
AsAmNews has Asian America in its heart. We're an all-volunteer effort of dedicated staff and interns. Check out our new Instagram account. Go to our Twitter feed and Facebook page for more content. Please consider interning, joining our staff, or submitting a story.