A woman in a wealthy San Francisco neighborhood confronted a man for stenciling "Black Lives Matter" in chalk on his own property, reports ABC7 News.
The incident recorded on video has gone viral with KRON-TV reporting that more than 10 million people have seen it.
Twitter users have identified her as Lisa Alexander, CEO of LAFACE Skincare. Birchbox, a make up subscription service, confirmed that saying as a result of the CEO's action, it has formally cut ties with the company.
Alexander assumed the chalk artist, James Juanillo, did not live at the property. In fact, he does.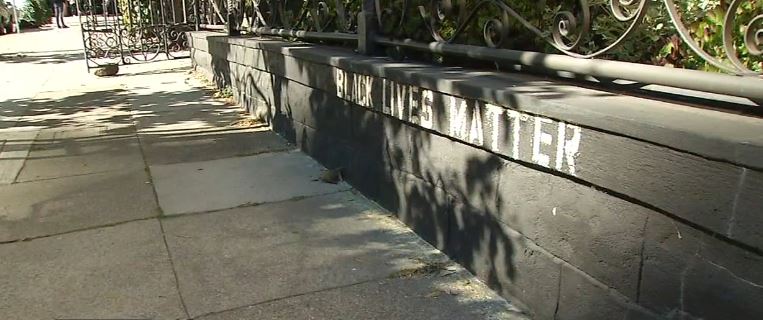 "If I did live here, and this was my property, this would be absolutely fine? And you don't know if I live here, if this is my property?" Juanillo can be heard asking on video.
Alexander has not responded to the media's request for comment.
"I think its important that this not be just in the Castro, SOMA, that it be in the Marina, Laurel Heights, and Pacific Heights," said Juanillo to NBC Bay Area. "When people who need to be woke can read it and see that its OK to have a statement like this in a neighborhood like this… Trust me, this neighborhood is in solidarity with the Black Lives Matter movement."
AsAmNews has Asian America in its heart. We're an all-volunteer effort of dedicated staff and interns. Check out our new Instagram account. Go to our Twitter feed and Facebook page for more content. Please consider interning, joining our staff, or submitting a story.