The Chinese Basketball Association will resume play this Friday after postponing the season for almost five months because of the COVID-19 pandemic. CBA is one of the first major sports leagues to resume operations.
The number of coronavirus cases in China has dropped since February with about 78,000 recovered cases out of almost 84,000 cases total. However, some are concerned as Beijing is currently showing a new surge in numbers. Markets, schools, and universities in the capital are closing down again to prepare for the second wave of COVID-19.
When CBA announced the resumption of play in the beginning of the month, CBA president and former NBA player Yao Ming warned that more challenges will lie ahead.
With 16 rounds of the season left to finish, players will have to adjust to empty buildings and no fans to cheer them on. Players, staff, and officials will abide by national and local laws to prevent any cases of the virus.
Ming, who was unanimously selected as CBA president in 2017, suspended operations in February and originally tried to have players able to play in April, but the General Administration of Sport of China and Centre for Disease Control rejected the proposals.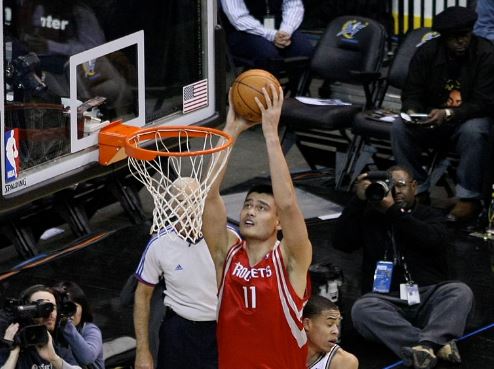 After receiving approval from government health and athletic officials, CBA announced the remainder of the season will take place in the cities of Qingdao and Dongguan.
AsAmNews has Asian America in its heart. We're an all-volunteer effort of dedicated staff and interns. Check out our new Instagram account. Go to our Twitter feed and Facebook page for more content. Please consider interning, joining our staff, or submitting a story.