Editor note: This story was updated 9.23 to include comment from Sophia Chang on the dismissal of James Hilbrant.
Prudential Financials tells AsAmNews it has "cut ties" with James Hilbrant, a financial adviser who told social media influencer Sophia Chang to "go back to Wuhan."
Hibrant's biography is no longer on the Prudential website.
"After thoroughly investigating the incident in Newport Beach, we have made the decision to end our relationship with the financial representative involved," Prudential said in a statement to AsAmNews.
Chang who has 543,000 followers on Instagram is known for her fashion and beauty sense and co-founded Womn which describes itself as a female focused apparel line.
She wrote in Instagram Story "Prudential called me today and confirmed that James Hilbrant was terminated from the company. I hope this was a learning lesson to anyone out there who thinks they can get away with this type of behavior. Think twice. Thank you for your help and support throughout this entire process."
As we reported last week, she and her sister were enjoying dinner at the Bluewater Grill at Newport Beach.
"He told my sister and I to "GO BACK TO WUHAN". Once we confronted him he proceeded to insult us by saying, "I DON'T SPEAK CHINESE" even though we were clearly speaking English," Chang wrote on Instagram.
"When the manager approached him, it looked like he was denying everything. However, when the staff was not around James would stare us down with this look as if he knew he just got away with what he said. I will never forget that moment and it replays over and over in my head," she continued.
Hilbrant's identity soon came to light and Chang called for his firing by Prudential Advisors.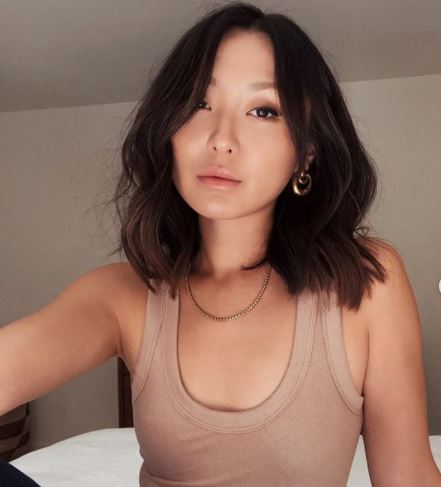 "James Hilbrant needs to be held accountable. @prudential – he should be permanently terminated from your company!! We are waiting on a statement," she said last week.
Prudential immediately said it does not tolerate such conduct "saying it had zero tolerance for discrimination." It promised a thorough investigation and appropriate action, according to Hopclear.
So far there's been no reaction from Chang. This story will be updated as information becomes available.
AsAmNews has Asian America in its heart. We're an all-volunteer effort of dedicated staff and interns. Check out our new Instagram account. Go to our Twitter feed and Facebook page for more content. Please consider interning, joining our staff, or submitting a story.