Fairfield Police Department Photo
Graffiti vandals left anti-Chinese graffiti aimed at Vice President-elect Kamala Harris and President-elect Joe Biden on a public school and store in Fairfield, CT Wednesday.
Police told Fox61 that school employees found vandals had tagged both buildings and the sidewalk with phrases such as "Beijing Biden," "Commie Kamala" and the "United States of China".

Authorities found similar messages at a nearby TJ Maxx building nearby in town.
"I am emotionally upset and strongly reacting to the vandalism and hate graffiti statement on politics and the insinuation of racial bias against Chinese Americans that appeared today at an elementary school in Fairfield," said State Sen Tony Hwang in a statement. "These cowardly racist and political-themed messages were written on the sidewalk of a school intended for parents/caregivers and students to see was abhorrent."
McKinley Elementary School principal Teresa Gingrave released a statement to Patch.
"As we process the events unfolding across our country, we know that many in our community are dealing with feelings of anger, hurt, and fear. However, our children are watching and our school must continue to be a safe space for all our students," she said.
The suspects have not yet been apprehended.
"The Fairfield Police Department understands that this incident has caused a great deal of alarm and varying levels of concern for many living within our community," the department said to Hearst Connecticut Media, "and with that in mind police have been working diligently to identify the responsible individual(s)."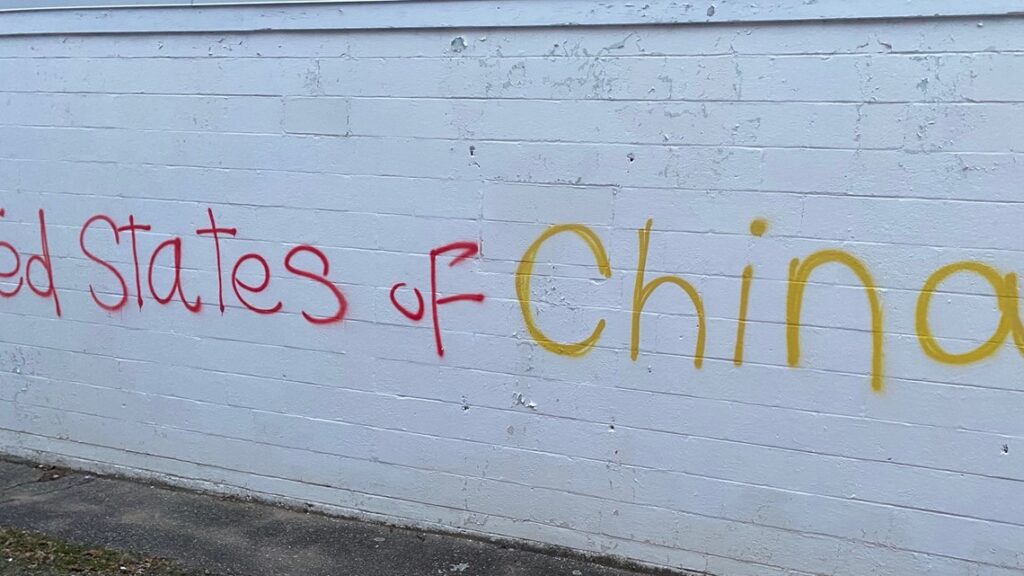 AsAmNews has Asian America in its heart. We're an all-volunteer effort of dedicated staff and interns. Check out our new Instagram account. Go to our Twitter feed and Facebook page for more content. Please consider interning, joining our staff, or making a financial contribution to support us.