H.E.R. took home her third and fourth Grammy trophies Sunday night for Best Song, I Can't Breath and Best R&B Song, Better Than I Imagined.
In I Can't Breath, H.E.R. paid homage to the Black Lives Matter movement and the Black Americans who died during confrontations with police.
"I didn't imagine my fear and my pain would turn into impact, possibly turn into change," H.E.R. said during her acceptance speech.
She said heard dad cried when he heard her play the song for the first time. H.E.R.'s father is African American and her mother is Filipino American.
"I want to thank God for giving me the gift of a voice and a pen and using me as a vessel to create change."
Sunday night marked her third and fourth Grammy wins. She also won for Best R&B Album in 2018 for H.E.R. and Best R&B performance that same year for Best Part.
She hails from the small town of Vallejo, CA, east of San Francisco. Her real name is Gabriella Wilson.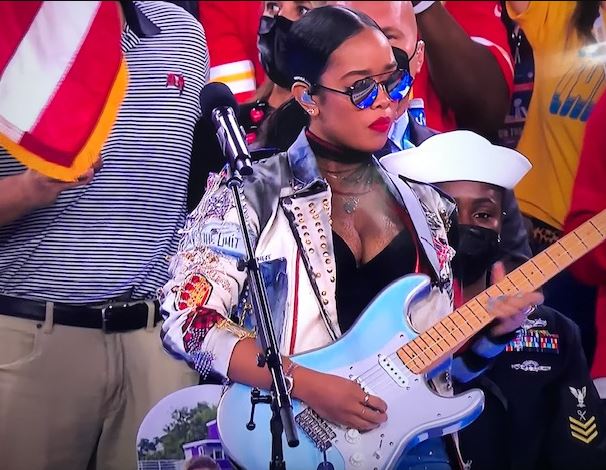 Earlier this year, H.E.R. performed America the Beautiful before the start of the Super Bowl.
AsAmNews has Asian America in its heart. We're an all-volunteer effort of dedicated staff and interns. Check out our new Instagram account. Go to our Twitter feed and Facebook page for more content. Please consider interning, joining our staff, or making a financial contribution to support us.