By Isabelle Roetsisoender, AsAmNews Intern
More than 1300 viewers attended a free virtual concert to Rock Against Hate Thursday to benefit Stop AAPI Hate. The event featured Asian American artists, celebrities, and those working to create change. Rock Against Hate was produced by AsAmNews, The Asian American Music Video Festival, the Slants Foundation and filmmaker Quentin Lee.
More than 1,000 people took action on the page we built to donate, sign up for bystander intervention training and view community resources. The numbers will continue to climb through the weekend as more people view replays of the arts and activism event.
You can watch or rewatch the event here
The virtual concert comes just in time for the celebration of the 43rd Asian American Pacific Islander Heritage Month. Hudson Yang, also known for his role on Fresh Off the Boat, gave a brief background on the history of Asian Americans living in the United States.
The first Asian Americans arrived in the United States in 1587. May was originally chosen for AAPI Heritage Month for two reasons: The first reason is that on May 7, 1843, the first wave of Japanese Americans immigrated to the United States. The second reason is that in May of 1869 a golden spike was driven into the transcontinental railroad, which was completed using Chinese labor.
"We must all continue to speak up, speak out, sing out no matter who we are," said actress Tamlyn Tomita. Tomita went on to express the importance of unity during AANHPI month. "To stand up for those who haven't yet found their voices. No matter who they are. We sometimes learn more about each other from the stories we share and tell and the songs that we sing. And we stand stronger and louder together."
Johnny Lee of The Hotel Lobby encouraged his audience and fans to share their experiences with racism. "I think the stories definitely matter because it puts a face and it puts a story, it humanizes the movement and it makes people realize that this is affecting everybody."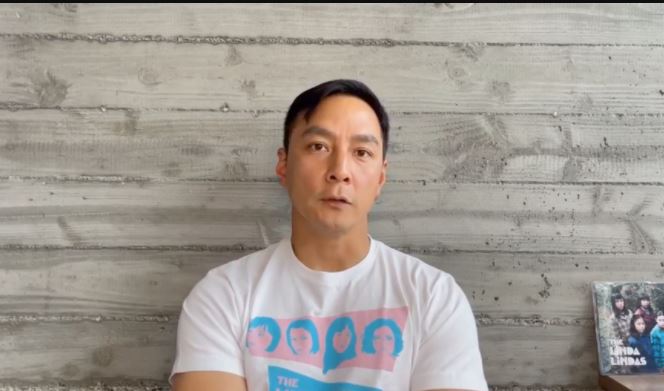 Daniel Wu, American actor, director and producer stressed that every small action counts. "Number one most important is to report any incident that happens," said Wu. Wu explained that reporting incidents are important as it allows for data and legislation. Donating and volunteering are other options for those that want to support the AAPI community.
Songs featured in the Rock Against Hate event included: Tomorrow by Wind Meets West, Dream Chaser by Ting Lin, a new song by the Linda Lindas, Captain and I Love When it Rains in L.A by Wu Am I, Tonight by The Hotel Lobby, Chasm by Priska, STUNTMAN by DANakaDAN ft. Priska, Model Minority by Alan Z x Jason Chu ft. Neela and a few performances by The Slants.
AsAmNews has Asian America in its heart. We're an all-volunteer effort of dedicated staff and interns. Check out our new Instagram account. Go to our Twitter feed and Facebook page for more content. Please consider interning, joining our staff, or submitting a story