An art project inspired by the tragedy of the Atlanta spa shootings features the works of 23 Korean American artists and writers by and for Korean American women.
The Jeong Art Project channels the anger of the artists following the deaths of eight people including six Asian Americans-four who are Korean Americans.
Jeong (정) is a Korean word and concept that does not have a direct translation in English. Jeong refers to a strong sense of community, connection and solidarity. According to the fundraising page, the Jeong Portfolio Project aims for the community to come together in solidarity to heal, to celebrate community roots, and to support fellow marginalized communities in the spirit of Jeong.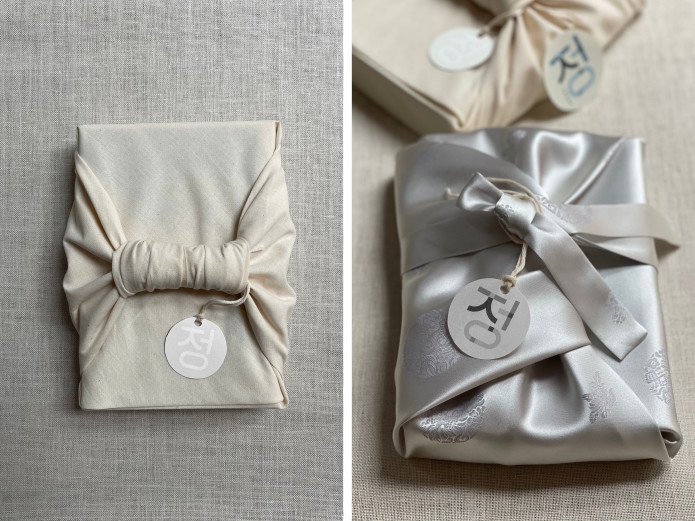 Art lovers will have the option of purchasing the Standard or Deluxe portfolios. The Standard Portfolio will feature 12 individual art pieces, 4 literary pieces, 1 pamphlet with a curatorial essay and a hand wrapped cotton bojagi (보자기) or Korean wrapping cloth. The Deluxe Portfolio will feature what is included in the Standard Portfolio, plus 3 additional hand crafted artworks, a letterpress printed paper case and a hand wrapped silk bojagi. The estimated completion for the Jeong Portfolio Project is October 2021.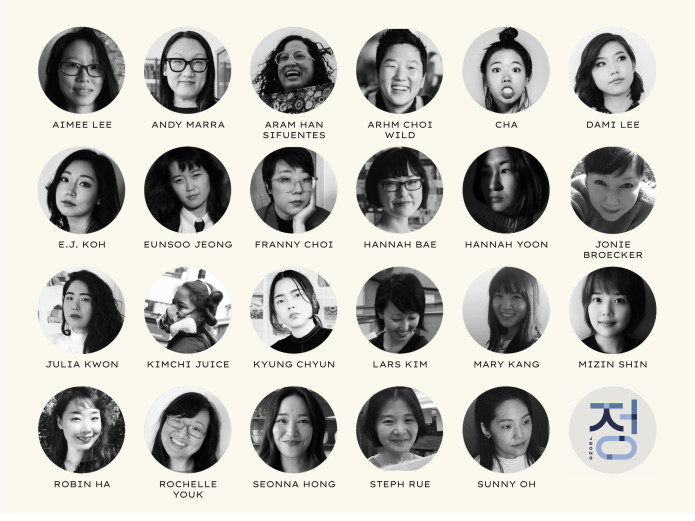 The Jeong Portfolio Project has a current flexible goal set at $7,000. Over $3,000 has been raised so far. Contributions will go towards operations, materials, production costs and artist and writer stipends. Once the fundraising goal is met, additional funds will go to organizations working with marginalized communities in the framework of the greater Asian diaspora such as Red Canary Song, AAPI Women Lead, Hanul Family Alliance, and NAKASEC.
If you would like to donate or learn of ways you can help support the project you can visit the Jeong Portfolio Project fundraiser page.
All participating artists and writers include: Eunsoo Jeong, Kimchi Juice, Aram Han Sifuentes, Seonna Hong, Rochelle Youk, Lars Kim, Mizin Shin, Cha, Robin Ha, Dami Lee, Hannah Yoon, Mary Kang, Hannah Bae, Andy Marra, E.J. Koh, Franny Choi, Arhm Choi Wild, Steph Rue, Kyung Chun, Sunny Oh, Aimee Lee, Jonie Broecker and Julia Kwon.
AsAmNews has Asian America in its heart. We're an all-volunteer effort of dedicated staff and interns. Check out our new Instagram account. Go to our  Twitter feed and Facebook page for more content. Please consider interning, joining our staff, or submitting a story or making a contribution.